The business of theUnited States of Americais business.  Never before in history has a country had such vigor and enthusiasm for innovation and creativity as our country has experienced since its creation.  The evolution of our country and economy has largely been dependent on small businesses and entrepreneurs.  They have been the tools of economic growth and prosperity.  Likewise, all businesses need to rely on tools of their own from the day of their creation and throughout their existence.
Accounting Functions
The purpose of a business, from the perspective of entrepreneurs, is to make a profit.  From the perspective of consumers, however, businesses simply meet needs and provide services.  This dynamic creates an interesting situation.  Consumers have incentives to pay (and keep paying) for services they need and want in order to ensure that businesses they like stay in business.  Entrepreneurs, in turn, are willing to focus on providing services that attract and keep customers.
The irony, of course, is that businesses focus on meeting needs and providing services, rather than on what they really want, i.e. making a profit.  The profits take care of themselves if the service is good enough.  Likewise, customers focus on forking over cash (profits) in lieu of having to worry about specific problems.  All they have to worry about is having enough money to pay when they want the services.
Accountants have several functions besides filing taxes.  One of the most important functions of a good accountant or bookkeeper is to arrange financial statements and help entrepreneurs understand what the numbers mean.  If profits are not being made or if they are off, you can bet that something is wrong in terms of the services being provided.  The interpretation of the numbers is what's important.
If, for example, the numbers show reduced profits and everything else is the same with respect to the broader economy, then it's your services, products, price point, or message that needs work.  The problem could be with quality (is a new competitor offering superior services or products?) or it could be a failure to get the word out adequately, which means spending more on marketing and not less to pinch pennies.
The point is to look internally first, because there you can make adjustments to increase profits.  There's not much anyone can do about the broader economy.  Take responsibility for making your business thrive in all economic conditions through the process of making incremental adjustments.
It's Not Just About the Law
Running a business can be complex or it can be simple, depending on the systems you have in place.  The focus of this article has been on the functions of accounting, but legal compliance can be much more complex than you might imagine.  Allowing your business to fall out of compliance can have a ton of adverse consequences, including loss of the most important function of business entities: Limited liability.  We have systems in place to ensure that all your needs are met in this area, and we might even be able to point you in the direction of a good accountant, depending on your needs.
The following two tabs change content below.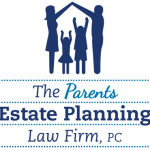 The Parents Estate Planning Law Firm, PC
At The Parents Estate Planning Law Firm, we answer your questions at your convenience; we stay in frequent communication; and we meet to discuss changes in life circumstances and in the law to ensure that your assets are protected.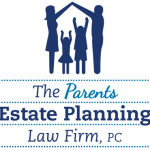 Latest posts by The Parents Estate Planning Law Firm, PC (see all)