A will is a vital estate planning document, and allows you to distribute your assets and property according to your wishes. However, there are several items that should NOT be included in a will:
Property held in a living trust or joint tenancy – property deeded to a living trust cannot be willed to someone else, and a will cannot change the right of survivorship in joint tenancy, which passes to the joint tenant by law.
Accounts with designated beneficiaries – financial accounts and life insurance proceeds go to beneficiaries who are designated by you via a designated beneficiary form, and cannot be given to someone else through a will.
Contingency gifts – leaving assets that are contingent on the beneficiary performing a duty or act (like marrying or attending college) is not always legal. Generally speaking, you cannot "manage from the grave" by making an inheritance contingent on someone getting married, changing their religion, etc.
Provisions for those with special needs – this should be done via a special needs trust.
Provisions for pets – pets do not have the legal ability to own property, so consider establishing a pet trust to care for your pet(s).
Funeral instructions – since a will may not be read until after the funeral, leave instructions for your funeral arrangements in a letter of instruction or discuss your wishes with loved ones.
If you'd like to learn more about establishing your personal estate plan,  call our office today to schedule a time for us to sit down and talk. We normally charge $750 for a Family Wealth Planning Session, but because this planning is so important, I've made space for the nest two people who mention this article to have a complete planning session at no charge. Call today and mention this article.
To your family's health, wealth and happiness!
David Feakes
P.S.  Want to get started on the most important planning you'll ever do for your family?  Give our office a call at (978) 263-6900 to get started.  You'll be so glad you did.
David Feakes is the owner of The Parents Estate Planning Law Firm, PC – a law firm for families in the Acton, Massachusetts area. David helps parents protect the people they love the most.  If you would like to receive David's exclusive, free report, "Six Major Mistakes To Avoid When Choosing An Estate Planning Attorney,"  you can get it right here.
The following two tabs change content below.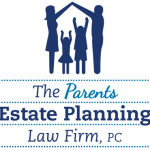 The Parents Estate Planning Law Firm, PC
At The Parents Estate Planning Law Firm, we answer your questions at your convenience; we stay in frequent communication; and we meet to discuss changes in life circumstances and in the law to ensure that your assets are protected.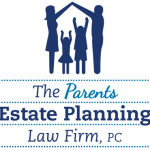 Latest posts by The Parents Estate Planning Law Firm, PC (see all)