The importance of lead generation cannot be overstated.  Before clients become clients, they're leads.  A lead is a person who is interested in your business, a person who wants your services or products and to whom you believe you can offer value.  In turn, leads are valuable to your business in that converting leads into sales results in growth to your bottom line and a sustainable enterprise.
The trick is to attract "warm" leads—the type of leads that are truly eager for your value proposition.  Those leads are easily converted into customers, since they essentially "sell themselves" on why your business meets their needs.  This all begins with your message and the way you communicate your message.
The Yardstick of Lead Generation
It would be foolish to think that you can blindly throw money into marketing campaigns and achieve lasting, repeatable results.  The truth is that marketers will do everything they can to sell you on their services.  It's their job (they ARE marketers) and it's their livelihood.  In light of that, you need to be concerned with your return on investment or ROI.  This metric measures how successful your marketing efforts are by looking at how much profit is generated per dollar spent on marketing.
What you really want to achieve is delivery of high quality leads and broad brand recognition in specific markets.  One metric to consider measuring is cost per qualified lead.  Marketing delivers leads to your doorstep.  Your selling skills will close the deal, which is measured by looking at how frequently leads turn into customers.  Metrics are the yardstick of your business.  If you don't measure, you won't know how successful you really are, and you won't have the ability to test different aspects of your campaigns and sales tactics.
Identify the Markets Where Qualified Leads Reside
This begins with thinking about who you're trying to reach.  Who is your "perfect" client?  Is it a man or a woman?  Think about his or her age, what they read, what they watch on television, what they love, what they hate, what they believe, their needs, and the level of convenience they demand.  You have to understand your customers demographically and psychographically.
Determine How You Can Reach Those Markets
Next, ask yourself how you can best reach this perfect customer.  It would be a waste to spend precious time and capital delivering a message to anyone other than the people most likely to find value in your products or services.  Time and capital are simply too valuable to waste, so allocate them precisely after identifying where they are most likely to deliver positive results.  The method you use to deliver a message to potential customers is called a channel.  Here are a few examples of channels you might find effective:
Internet
Radio
Physical ads (billboards, phone book, etc.)
Television
When considering channels, you need to think about a few things.
Reach – How far reaching will your message be?
Market coverage – What percentage of the total number of people who hear your message will be your perfect or target customer?
Frequency – All things considered, the more frequently you can deliver your message without annoying your target market the better.
Cost – Don't rule out any particular channel based on cost alone.  Rather, think about the money you've wasted on non-targeted campaigns in the past and commit yourself to developing measurable campaigns that improve over time.
Hire Experts
Whether you need help with marketing or the legal aspects of running your business, making use of experts can shorten your learning curve, help you avoid mistakes, and ultimately save you money (i.e. increase profitability).  We've delivered this message on marketing because we know how difficult (and daunting) it can be to grow a business, and we want to help.
The following two tabs change content below.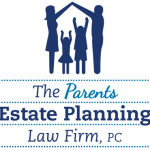 The Parents Estate Planning Law Firm, PC
At The Parents Estate Planning Law Firm, we answer your questions at your convenience; we stay in frequent communication; and we meet to discuss changes in life circumstances and in the law to ensure that your assets are protected.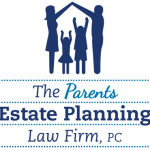 Latest posts by The Parents Estate Planning Law Firm, PC (see all)