Avoiding the need for a conservatorship – the process whereby someone is appointed by a court to assume responsibility for the property or the personal welfare of an adult – and keeping your family out of Court can be accomplished by making plans for incapacity in your estate plan.
The most common ways to avoid the need for expensive and burdensome conservatorship proceedings through effective estate planning include:
Durable Financial Power of Attorney — Executing a durable power of attorney enables you to name a conservator to act on your behalf if you become incapacitated.  The conservator is empowered to handle all your financial and business affairs in case you cannot do so yourself.  Although it can become effective immediately, it only becomes active if or when you become incapacitated.  It must be executed prior to any incapacitation.
Advance Health Care Directive — Executing an advance health care directive designates someone to serve as your agent for making health care decisions in the event of your incapacitation.  This can include temporary hospitalizations or end-of-life care, and your choice should be someone you trust to honor your wishes when it comes to your medical care.  This document must also be executed prior to any incapacitation.
Revocable Living Trust — Executing a revocable living trust avoids the need for conservatorship proceedings by designating a successor trustee to serve during a period of incapacity.  You can serve as co-trustee along with a trusted person or financial institution of your choice.  If you become incapacitated, the co-trustee you have designated will take over the management of your assets held in the trust.  Remember though, this is only effective if your property is properly titled in the name of your Living Trust.
As a Personal Family Lawyer®, I can further advise you on all your options and make things as easy as possible for your family during a Family Wealth Planning Session.  If you would like to have a talk about estate planning for your family, call our office today to schedule a time for us to sit down and talk.
To your family's health, wealth and happiness!
David Feakes
P.S.  Want to get started on the most important planning you'll ever do for your family?  Give our office a call at (978) 263-6900 to get started.  You'll be so glad you did.
David Feakes is the owner of The Parents Estate Planning Law Firm, PC – a law firm for families in the Acton, Massachusetts area.  David helps parents protect the people they love the most.  If you would like to receive David's exclusive, free report, "Six Major Mistakes To Avoid When Choosing An Estate Planning Attorney,"  you can get it right here.
The following two tabs change content below.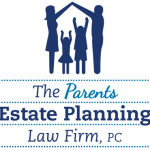 The Parents Estate Planning Law Firm, PC
At The Parents Estate Planning Law Firm, we answer your questions at your convenience; we stay in frequent communication; and we meet to discuss changes in life circumstances and in the law to ensure that your assets are protected.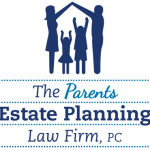 Latest posts by The Parents Estate Planning Law Firm, PC (see all)