Many business start-up owners aren't fully versed in finance, and as a result, many tend to leave their financial futures to chance.  For many professionals who work with business start-ups, this reality can be surprising.  I mean, what is business if not an enterprise designed to secure a certain financial outcome?  The truth, however, is that many people are good at creating value or envisioning their services or products, while they lack the concrete experience with finance to plan for beneficial outcomes.
It's true that many business owners simply lack experience with finance.  It's also true that many are intimidated or overwhelmed by numbers, and some feel embarrassed by that fact and hide their intimidation.  But there is nothing to be embarrassed about!  You are not alone.  Being successful in business does not mean you have to be a quant.  But it does mean that you need to acknowledge where you're weak so that you can get assistance in those areas.  In other words, if you're a business owner, there is no way to avoid the issue of finance, just like there is no way to ignore other essential functions of your business like product development, delivery pipelines, employee relations, and marketing.  Ignoring finance will just result in an eventual mess that will be more painful to deal with than tackling the original problems head on.
Building a Financial Team Around You
Managing business finances might be something you can handle initially, while your business is small, even if you are not totally comfortable with numbers.  But the goal should be for your business to grow, which means that at some point your business will hit a critical mass.  When that happens, you won't want, need, or be able to handle financial issues on your own.  Your skills will be required elsewhere within your business, and you should allow other, trusted people to handle at least some of your business's financial issues.
Your financial team should eventually include a chief financial officer ("CFO"), a controller, a bookkeeper, and an accountant.  A CFO will analyze finances, recognize trends, and advise you on strategies to maximize the bottom line.  CFO is a high-level position that requires strong analytical skills, as your CFO will be helping guide your business in addition to recognizing where your business actually is in the context of the economic landscape.
A controller will directly oversee people in your accounting department (or, in some cases, is the accounting department), prepares reports, and writes checks.  Bookkeepers are the people who input data on a daily or weekly basis.  That data later becomes the subject of reports that you and the CFO will analyze and use to discern trends.  Finally, you'll certainly need a CPA to analyze your income statements and take care of tax issues.
The Message Is To Delegate
The message here is simple: At some point you won't be able to completely manage your business's finances alone.  When that happens, you'll need to discern where you add the most value and focus your attention there.  By empowering everyone in your business to do what they do best, you are giving yourself a better chance at business success.
Learning to delegate is critical.  It's very important that you allow and empower other people to pursue your goals.  It's that kind of leveraging of human energy that will give your business the feeling of a capable, self-sustaining organization.
The following two tabs change content below.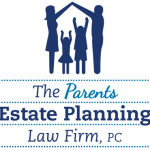 The Parents Estate Planning Law Firm, PC
At The Parents Estate Planning Law Firm, we answer your questions at your convenience; we stay in frequent communication; and we meet to discuss changes in life circumstances and in the law to ensure that your assets are protected.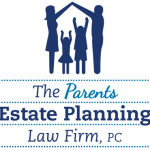 Latest posts by The Parents Estate Planning Law Firm, PC (see all)