Today, I am passing along a true story originally published in Parents magazine. This story is repeated more often than you realize. The sad part is that this should not happen to any family…
When Aliina Laine was 8, her mother died suddenly, leaving six children, ranging in age from 8 to 26, and no will. After his wife's death, Aliina's father decided to write a will, but he died of a heart attack five weeks later – before he could sign it. All four older siblings – two married sisters and two single brothers – fought for custody of Aliina and her 10 year old brother, Gary.
"It was horrible," remembers Aliina, of Easthampton, MA. "While mourning our parents, we had to go to court and tell a judge which sibling we preferred. It caused a tremendous rift in our family that took years to mend. It would not have happened if our parents had had wills."
Aliina's experience highlights a terrible truth: By the time you need an estate plan, it is too late to prepare one. Every parent should have an estate plan. By planning in advance, you have the opportunity to choose who raises your kids, who manages the money you leave for them, and how and at what age that money will be distributed to your kids. If you don't plan, the Probate Court will make those decisions.
That's why it is so important for you to have the following 5 documents in place for the protection and well-being of your family:
(1) Kids Protection Plan – Names long term guardians (the people who will raise, love and care for your kids until they are adults) and short term guardians (also known as First Responders, the friends and neighbors close to your home who can stay with your kids until your long term guardians arrive) for your kids. Make sure you carry a Family Emergency ID Card in your purse or wallet that lists the names and telephone numbers of your First Responders. Whether you have $5 or $50 million, a Kids Protection Plan is critical if you have kids at home under the age of 18. Go to – www.KidsProtectionPlan.com – to set up your own Kids Protection Plan for free.
(2) Will – Names long term guardians and details how and to whom you want your money and property distributed. All wills must be filed and approved by the Probate Court and become public documents.
(3) Living Trust – If you own a house or have more than $25,000 in the bank or investments, life insurance or retirement accounts, you want to have a living trust in addition to your will. A living trust keeps all of you assets private and makes it as easy as possible for your family to manage things after you're gone. You can also set up your living trust to minimize state and federal estate taxes, and protect your kids' inheritance from being lost to divorce, creditors and lawsuits.
(4) Health Care Proxy and (5) Durable Power of Attorney – Name the people (Agents) you want to make health care, legal and financial decisions for you if you become incapacitated and cannot make decisions for yourself. Make sure that your Health Care Proxy has language that authorizes your agents to obtain full access your medical records. If you have kids over the age of 18, it is important to know that you no longer have the right to make health care, legal or financial decisions for them. Therefore, it is critical for each of your adult children to have Health Care Proxies and Durable Powers of Attorney in place.
To make sure Aliina's story doesn't happen to your family, please call your neighborhood Personal Family Lawyer to reserve a day and time for your own Family Wealth Planning Session. If you don't yet have an estate plan, your Personal Family Lawyer can usually have a comprehensive plan in place for you within 4-8 weeks. If you already have an estate plan in place, your Personal Family Lawyer can review your plan to make sure it is keeping pace with the many changes in your financial and family life.
To your family's health, wealth and happiness!
David Feakes
P.S.  Want to get started on the most important planning you'll ever do for your family?  Give our office a call at (978) 263-6900 to get started.  You'll be so glad you did.
David Feakes is the owner of The Parents Estate Planning Law Firm, PC – a law firm for families in the Acton, Massachusetts area. David helps parents protect the people they love the most.  If you would like to receive David's exclusive, free report, "Six Major Mistakes To Avoid When Choosing An Estate Planning Attorney,"  you can get it right here.
The following two tabs change content below.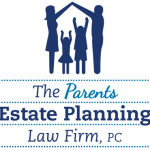 The Parents Estate Planning Law Firm, PC
At The Parents Estate Planning Law Firm, we answer your questions at your convenience; we stay in frequent communication; and we meet to discuss changes in life circumstances and in the law to ensure that your assets are protected.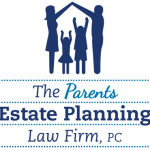 Latest posts by The Parents Estate Planning Law Firm, PC (see all)