Choose to live your life the way you want to live your life.  Think about that statement carefully.  Read it a few times if necessary, and then let's talk about what it means.  I spent one day recently with a very successful businessman who, to my astonishment, turned away a lot of business in that single nine to five session.  Again and again I heard him repeat the words, either to me or his prospective clients, "It's just not the way I choose to live my life."
Many of us are stuck trying to earn marginal dollars.  Because we are so caught in the rat race and the idea of staying cash flow positive, we often forget to ask what the cost is to us of those marginal dollars.  We see dollar signs in the moment but fail to think about the long-term cost of taking on a client who wants more than we're bargaining for.  This is a major problem for a lot of business owners, especially lawyers, so this message comes from experience.
Identifying Your Perfect Customer
You probably have an idea of who your perfect customer is (at least you should by now, if you've been following these articles at all!).  You know your ideal client's age, net worth, spending habits, hobbies, and/or needs.  But have you applied any temporal filters?  You're probably wondering what that means.  Let me give you an example.  Have you ever been able to identify a customer who you just know wants way more than you're actually offering?  A customer who won't be satisfied until they just arbitrarily feel satisfied, which might be never?  I'm sure you can identify with that if you've been in business for any length of time at all.
While the right customers will allow you to make a fortune, the wrong customers will actually cost you and your business profitability and productivity, even if they do pay on time!  So how can you identify the customers who will drain your energy?
Clarify Your Message
Have you ever talked to someone from Google on the phone?  Chances are that you have not.  Why is that?  For one, Google makes most of their products absolutely free, so if you have a complaint, you can always use another provider and pay a premium for customer service.  Second, when Google does charge for a service, it's likely that some iteration of the service was available for free first.  Google-hosted email is a good example of this.  The hosted email is EXACTLY like Gmail, though it is personally branded, so you can try the service first and know just what to expect.  Finally, Google sets low expectations by letting customers try its services, and then it over-delivers (on non-promises!) by being best in show.
Apply It To Your Business
The bottom line is that you need to make your message crystal clear.  Let your customers know exactly what to expect and exactly what you expect of them.  Define those things in terms of what will give you the greatest long-term return and not in terms of immediate dollars.  When you get potential customers who deviate from your model, just say "That's not how my business works."  That philosophy has made many people lots and lots of money, and it can work for you too.
The following two tabs change content below.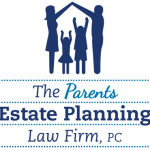 The Parents Estate Planning Law Firm, PC
At The Parents Estate Planning Law Firm, we answer your questions at your convenience; we stay in frequent communication; and we meet to discuss changes in life circumstances and in the law to ensure that your assets are protected.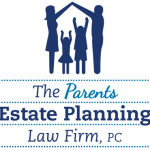 Latest posts by The Parents Estate Planning Law Firm, PC (see all)