We normally write about legal and business concepts in our articles, but today we're taking a slightly different road.  Today we're going to write about the contribution that you can make to our world and economy by becoming an entrepreneur.
Entrepreneurs solve problems.  That fact and that fact alone is what allows business owners to make money.  Some of the best entrepreneurs are successful not because they replicate specific businesses but because they fill needs that many people don't even know exist.
There is a great line in the movie The Social Network where the Dean of Harvard University says something interesting.  He says something to the effect that Harvard students don't like getting jobs; they like inventing jobs.  That's what an entrepreneur does: Invent jobs.
How to Invent Your Job and Your Life 
If you're interested in starting a business and you haven't yet read Losing My Virginity by Richard Branson, it's highly recommended.  In his early years, Sir Richard completely lacked direction and even ideas, but he did two things that most people never do: He took action and he kept taking action no matter what happened.
He took action to publish a magazine in spite of the fact that he had no money or advertisers and lived in a friend's basement.  He took action to buy a $6 million island even though he had less than $200,000 to spend.  He took action to charter a plane from the Caribbean to New York and sell the empty seats on it, when getting a flight to New York seemed hopeless.
Every single example of how Sir Richard Branson took action demonstrates how he created his own job and life and, eventually, how he created a business empire, jobs, and solved problems . . . all while inspiring millions of people.
The key is to take action and to keep taking action, even in the face of failure, which is really only feedback (unless you stop trying, in which case it truly is a failure).
Lessons from Leaders 
Business owners and entrepreneurs are leaders.  Great leaders are well rewarded, but they also bear huge responsibilities.  It's just part of the game.  If this article inspires you to do one thing, I hope it has encouraged you to read about and gain inspiration from the lives of great leaders.  Consider reading about people like Benjamin Franklin, Margaret Thatcher, Napoleon, Abraham Lincoln, Nelson Mandela, and Winston Churchill.  The lives of the people who have shaped our world are fascinating and instructive.  Anyone who wants to be an entrepreneur needs a framework for leadership.  Reading is the best (and least expensive) way to get that structure.
Great Leaders Delegate
Great leaders know what tasks they need to tackle personally, but they also know how to delegate when someone else can accomplish a task more efficiently.  That's where our law firm comes in.  We serve entrepreneurs in the formation and maintenance of their businesses, in areas spanning from entity creation to employment law and contract creation, and we follow-up where the law requires it so that you can concentrate your efforts elsewhere.
The following two tabs change content below.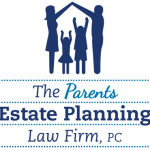 The Parents Estate Planning Law Firm, PC
At The Parents Estate Planning Law Firm, we answer your questions at your convenience; we stay in frequent communication; and we meet to discuss changes in life circumstances and in the law to ensure that your assets are protected.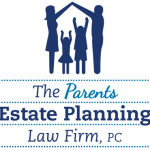 Latest posts by The Parents Estate Planning Law Firm, PC (see all)