You may have a number of reasons to consider starting your own business.  The most important question you should consider is whether you want to be an employee or an entrepreneur.  Even if you start your own company, you still have to determine whether you are going to work in or on your business.  There's a big difference.
Starting a business puts you in the role of being the generator of both clients and income streams.  That probably means that you'll be taking on at least one new role.  In order to make sure that you can eventually focus your efforts on your business, as opposed to in your business as a self-employee, you need to set up systems.
The Path Before You
The good news, as you consider the path to entrepreneurship, is that you probably already know a lot about the type of business you want to start.  Maybe you even have some experience in working with people and closing sales.  That's all very helpful.
The bad news is that you probably aren't used to the idea of creating and managing revenue growth, which is the true measure of business success.  Just like closing sales, accounting for taxes, and administering payroll, you need to have systems in place that take administrative tasks off of your plate so that you can focus on growing your business and developing relationships with your clients.
Developing Systems
The absolute best way to run any business is with systems.  The most successful businesses in the world use systems from the ground up.  Employees have established responsibilities and specific scripts they follow for closing sales.  They also report to managers.  Managers have specific ways of making sure that employees are on task and that customers are satisfied.  Managers report to owners, who should be evaluating how well the systems are working.
Take a moment to think about Warren Buffett, one of the wealthiest men in the world.  He has a system for finding and investing in companies that are consistently profitable.  Why are they consistently profitable?  They use systems that have been tested and honed over long periods of time.  They know that when they do X they get Y almost every time.
A System for Complying with Laws
As a business owner, you don't want to get bogged down in paperwork and other mundane tasks.  You need to focus on running and growing your business, on developing relationships with customers, increasing sales, and scaling into a larger but more efficient operation.  If you decide to start your own business, it's because that's where you've determined you can add value.
As an attorney, my job is to remove the paperwork intensive task of keeping your business legal.  We pride ourselves on the fact that we have developed systems for making sure that your business complies with the rules that govern everything from business entity creation to employee relationships and vendor contracts.  We take all the worry out of the legal administration of your business so that you can focus on what really matters, growth.
We serve as the legal compliance system for a huge number of businesses, and we can help you in this area too, whether you have an established business or you're just about to get started in business.
The following two tabs change content below.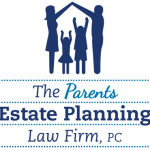 The Parents Estate Planning Law Firm, PC
At The Parents Estate Planning Law Firm, we answer your questions at your convenience; we stay in frequent communication; and we meet to discuss changes in life circumstances and in the law to ensure that your assets are protected.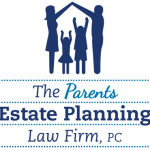 Latest posts by The Parents Estate Planning Law Firm, PC (see all)