Taking on a wide market is difficult these days, even for larger companies.  Small businesses are wise to try categorizing potential demand for services or products into more manageable market niches.  That way, growing businesses can offer specialized offerings that are desirable to a specific group of individuals.
Something Will Work—A Paper Company That Went Green
There are, without question, some special products or services that you will be particularly well-equipped to provide.  Study the market, pay close attention to details and patterns, and you will discover opportunities.  For example, one paper company that sells to school noticed that much of the community was involved in a "green initiative."  The company decided to seize the opportunity and started a recycling program.  The company began picking up recyclables in an "Earth Van" from the schools that regularly purchased their paper.  The company offered larger discounts on recycled paper, and participated in a number of "go green" events in the community.  Now, every school within a ten mile radius goes to the small paper company for supplies and in some cases they even drive past large chain stores while en route to buy their recycled paper.
Jogged To Develop A New Product
A while back, a small group of entrepreneurs started building and selling strollers and child safety equipment.  The group soon noticed a growing demand for jogging strollers as well as bicycle-seat attachments for small children.  After conducting a survey of its customers, the company learned that many people considered it uncomfortable and a possible danger to their children to jog with their strollers.
The same survey showed that people enjoyed carrying small children on their bikes but that some worried about the reliability of the plastic attachment, which screwed to the bike seat with a single bolt.  Well, this small company designed a multifunctional lightweight urban vehicle that converts between a baby stroller and carrier bike within 20 seconds.  This unique bike is currently priced at about $1,500.
The Point Of The Story
The point of the story is this: If you "niche down"—if you identify a specific unmet need of a small group of people—an enormous amount of money can be made.
To discover your own company's niche, you must know your customers very well and you must understand their unmet needs.   At the same time, you must work to understand the areas in which your competitors are firmly planted.  The intersection of those two factors is an opportunity for you.  Your goal should be to find the perfect configuration of services, products, quality, and price in which you will face no competition.
If you do find a new niche market, it is important to make sure that the niche doesn't conflict with your overall business plan. For example, a small bakery that makes everything by hand cannot go after a market for inexpensive, mass-produced cupcakes, regardless of the demand.
When You're Ready
It's only a matter of time until you discover your perfect niche.  Regardless of whether you have an existing business or you're planning to start one in the near future, we can add a valuable service to your enterprise.  That's because we've helped launched many businesses, and we know how to support your enterprise.
The following two tabs change content below.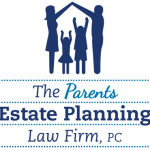 The Parents Estate Planning Law Firm, PC
At The Parents Estate Planning Law Firm, we answer your questions at your convenience; we stay in frequent communication; and we meet to discuss changes in life circumstances and in the law to ensure that your assets are protected.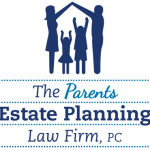 Latest posts by The Parents Estate Planning Law Firm, PC (see all)