Self-discipline is the key to success in life and in business.  If you haven't read the classic book The Road Less Travelled by Scott Peck, you should pick it up.  It is one of the bestselling books of all time and hinges entirely on the concept of self-discipline as the pathway to happiness and living a successful life.  It's equally applicable in the context of starting or running a business.
Self-Discipline in Business
Commitment and vision are not enough to be successful in business.  Without discipline to follow your systems, what good are those systems?  Without the discipline to study and understand your financial statements to determine what matters, how much value are you adding to your business?  Without the discipline to delegate some tasks and focus your time and attention on the task of being a visionary—where you add the most value to your business—you can only grow so much and only for so long.
It's up to you as the leader of your organization to determine goals for your business and formulate a strategy for reaching those goals.  That's not an easy role, and it takes discipline to take daily, incremental steps toward your goals, especially when there are lots of other paths competing for your focus and attention.
Achieving Balance
You need to find a balance between all the roles within your business that compete for your time and attention.  To find balance, to achieve the self-discipline to allocate your time, effort, and attention to those activities with the highest rates of return, you need to work on your ability to be highly discriminating in the tasks you choose to tackle and the way you prioritize those tasks.
When you are bogged down in the minutia of your business, you very well may wake up one Monday morning will a well crafted and prioritized "to do list," only to walk in the front door of your business to face a myriad of unanticipated demands for your time and attention.  It's a challenge of self-discipline not to succumb to the shrill voices of immediate need.  In fact, those calls for your attention are virtually impossible to resist, if you don't remain disciplined and maintain a principled big picture view of your role.
Some Steps to Achieving More Self-Discipline
Consider the following roadmap for achieving self-discipline by creating a time log.
Meticulously track your time for at least one week.  I know it sounds stressful, but many people (including most lawyers) are required to keep track of their time throughout their careers, so consider yourself blessed.  Be accurate and thorough, and do it as you go, so there's no guessing later at how much time you spent on particular tasks.
Categorize the things you spend time doing.  Create between six and eight categories.
After a week (preferably two weeks), analyze your data.  Identify the categories requiring most of your time and do some additional analysis.  Are these categories simply helping you maintain the status quo, or are they pushing your business forward?  Which categories provide long-term strategic value, and how much time are you spending on them?
Identify at least one category of routine activity that can be effectively delegated.
Create a plan to completely "hand off" the category to someone else.  Set a specific date by which you will be free of tasks in that category, and train someone to follow the systems you put in place (or automate the systems), so that you'll never have to worry about the job getting done the way you want it done.
Reapportion the time you've saved to more productive and higher yield activities.
Handing Off the Legal Component of Your Business
If you're spending time thinking about your business or planning a new venture, we can help you plan and implement appropriate legal structures to minimize your downside risk.  The legal requirements of running a business should certainly be left to professionals, because allowing even one issue to fall through the cracks could cost you significantly.  The pride of our practice is that we support many businesses in the community, and we would like to support yours too.
The following two tabs change content below.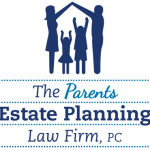 The Parents Estate Planning Law Firm, PC
At The Parents Estate Planning Law Firm, we answer your questions at your convenience; we stay in frequent communication; and we meet to discuss changes in life circumstances and in the law to ensure that your assets are protected.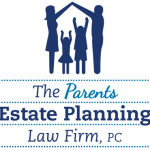 Latest posts by The Parents Estate Planning Law Firm, PC (see all)