A lot of small businesses rely on seasonal workers to make ends meet, and to turn the P&L columns on their income statement black. If you own such a business, things just got a little bit harder for you . . . as if they weren't tough enough already.
Here's the good news: things are only harder now if you rely on seasonal workers from abroad. But if you do rely on such workers, you now have an additional 575 pages of regulations with which to comply. The Department of Labor adopted those regulations on February 10, 2012, and they apply to all U.S. employers who rely on foreign nationals to fill temporary, non-agricultural jobs.
H-2B Visa Program
Such seasonal workers are typically brought into the U.S. on what's called an H-2B Visa, which permits workers to stay in the U.S. for ten months. H-2Bs are often used by small businesses, and they are often used in tourist-driven economic markets when the height of business activity can be pinpointed on the calendar in any given year.
The biggest change to the regulations, which are effective beginning April 23rd, is that employers will be required to demonstrate to state agencies (as opposed to "attesting" under current regulations) that they are unable to locate enough domestic workers.
The "Demonstration" Process
In order to demonstrate a lack of domestic workers, employers will have to (1) post job openings in an online database administered by the Department of Labor and (2) advertise jobs in local newspapers for two weeks longer than has been required in the past.
The Cost of Bringing in Help
Additional Costs to Employers
In addition to all of the additional job advertising requirements, employers will be required to pay for foreign workers to travel to and from their home countries, provided the workers are "on the job" for a certain number of days. That way, foreign workers have a guaranteed ticket home when their H-2B Visas expire.
Cost to the Country
The stated goal of the Obama Administration in implementing these new regulations is to increase domestic participation in the workforce before looking to foreign workers to fill jobs on U.S. soil, since the H-2B program exists to help businesses when there is a shortage in the domestic workforce. This, of course, is not quite a problem with an unemployment rate north of 8.5%.
Unfortunately for businesses, despite the current high unemployment rate, they're having difficulty filling jobs with domestic workers. Many business owners feel that having foreign workers here actually supports U.S. jobs during the H-2B term, since foreign workers are living and spending money in the United States. Besides, many H-2B jobs are jobs that U.S. workers pass up in hopes of higher paying work, but someone still has to get the job done.
What do you think?
This is a complicated subject, and there are divergent opinions. As a law firm, it's our job to make sure that you're complying with the law . . . whether you like and agree with the law or not.
The following two tabs change content below.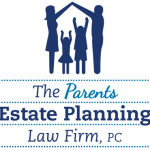 The Parents Estate Planning Law Firm, PC
At The Parents Estate Planning Law Firm, we answer your questions at your convenience; we stay in frequent communication; and we meet to discuss changes in life circumstances and in the law to ensure that your assets are protected.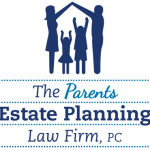 Latest posts by The Parents Estate Planning Law Firm, PC (see all)