Creating an estate plan for your business is just as important as developing one for your personal assets.  Part of estate/succession planning for business is planning for the day you eventually retire and hand the reins of the business over to someone else, either through succession, inheritance or sale.
Most small business owners want a retirement plan that is fair to themselves and employees – one that provides the desired tax benefits without eroding the company's liquidity.  Here are some common retirement plan options for small business owners:
SIMPLE IRA.  SIMPLE (Savings Incentive Match Plan for Employees) IRAs don't allow employees to contribute as much as they could to traditional 401(k) plans, and employers are required to match employee contributions.  In addition, plan owners cannot borrow money from a SIMPLE IRA and there are no tax-free options like a Roth.
SEP IRA.  The SEP (Simplified Employee Pension Plan) IRA is funded entirely by an employer, who also makes all the investments.  Earnings grow tax-deferred, but there are no loan, catch-up contribution, Roth or profit sharing options with a SEP IRA; the primary benefit for the employer is a more relaxed tax reporting requirement.
Traditional or Solo 401(k).  Versatility is the main reason these 401(k) plans are so popular with small business owners, providing employers with a contribution match option and the ability to make loans to employees.  For those who are 50+, these plans offer catch-up contribution and Roth options.  Solo 401(k)s offer higher contribution levels than traditional 401(k)s, but only the smallest businesses – no to very few employees — qualify for these.
The following two tabs change content below.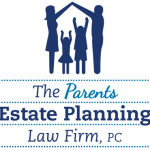 The Parents Estate Planning Law Firm, PC
At The Parents Estate Planning Law Firm, we answer your questions at your convenience; we stay in frequent communication; and we meet to discuss changes in life circumstances and in the law to ensure that your assets are protected.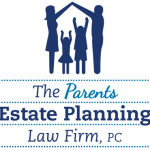 Latest posts by The Parents Estate Planning Law Firm, PC (see all)