Employees can make or break your business.  Some even consider employees to be the lifeblood of business.  It's definitely true that finding and keeping trustworthy individuals on your payroll is critical to success and integral to growth.  After all, growth means achieving things with your business that you couldn't achieve alone.  That's why you have (or want to have) a business in the first place.  It's so you have a farther reach and influence, so you can touch the lives of more customers and more employees.   Before your business can outgrow you—before it's a business capable of ambling along on its own—you need to have key people in place.
Building Trust—Minimizing Employee Theft
We've all heard horror stories about employee theft.  The fact is that it happens.  As long as you have things of value that aren't nailed down, there will be some people with few enough scruples to think about stealing them.  There are several things you can do to minimize employee theft and build trust with your workers:
Start by extending small bits of trust.  Allow new employees to work with things of limited value (e.g. petit cash)—things that could be stolen—but follow up to make sure that everything is as it should be.  If people are honest with the small things that they don't think will be monitored, there's a good chance they'll be honest when more is at stake.
Reward honesty.  When an employee earns your trust, point it out and let them know how much you appreciate it.  It's amazing how much people will do for a little recognition.  And make sure you incentivize employees to achieve results for your business through honest means.  By insisting on treating your customers and vendors honestly, you will create an environment that fosters fair dealing.  That will trickle down to the way your employees treat you.
Run unannounced audits.  No matter how much you trust a person, you need to continue working to keep them honest.  Make sure figures are adding up and targets are being met.  Theft happens when managers focus too heavily on the big picture and let details slip through the cracks.  As the great Peter Drucker said, "What gets measured gets managed."
Take good care of your employees and take the time to teach them to manage their own finances.  People who aren't worried about survival and are treated well will be much less likely to steal.  This should go without saying.
Invest in your workers by running organized training programs and sending them to continuing education seminars.  It's a tax write-off for you, but more importantly, it will show your employees that you have a vested interest in their success, and it will incentivize them to want to please you.  The value of that cannot be overstated.
Share Your Vision
Have you ever worked in a business environment as an employee where you felt as though you were flying blind?  If not, take my word for the fact that it's no good.  Of course there are times when certain things need to be kept confidential, but you should try to share your vision and work to get your employees to buy in to that vision.  That alone will tell you a lot about people.  A person who truly shares your vision and is committed to it is the type of person who will ultimately help you grow your business.  The only way you get to that stage, however, is by sharing and being passionate yourself.
The following two tabs change content below.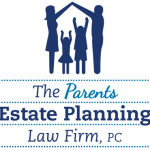 The Parents Estate Planning Law Firm, PC
At The Parents Estate Planning Law Firm, we answer your questions at your convenience; we stay in frequent communication; and we meet to discuss changes in life circumstances and in the law to ensure that your assets are protected.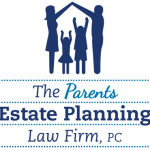 Latest posts by The Parents Estate Planning Law Firm, PC (see all)