Happy Holidays!
I'm behind schedule this year. By now, I have usually finished my holiday shopping. This year, I have barely started.
Having been burned in years past for having my shopping completed early, I am taking a new approach in 2019.
In addition to celebrating both Hanukkah and Christmas, I have two daughters who have very different replies to "what would you like for a gift?" One daughter likes me to 'surprise' her. Surprising is wonderful, but it puts a lot of pressure on the gift-giver causing me unnecessary stress. My other daughter likes to send me a specific list and sends me links to what she would like – no surprises for her (but no stress for me.) Then, there is David who never "wants" anything.
I usually purchase some surprises for Hannah, exact requests for Sadie and what I think David would like. By December 1st, I am mostly done and feeling relieved.
Inevitably, on December 23, the texts start coming in! Hannah discovered something she can't live without, Sadie has one more request and it is the thing she wants most, and David has presented me with his lone request. Back to the mall I go to fight the crowds which I tried so hard to avoid.
But this year, I'm wise to their last-minute requests. I am waiting until those late texts start appearing with the all-important gift that could make or break the holiday. This will probably be the year they don't send them, and then I'll have to scramble for another idea!
Whether you are just beginning your shopping, need to get one more thing, or like me, need to scramble for another idea, the team at The Parents Estate Planning Law Firm has compiled their list of 2019 holiday favorites. I hope you find the perfect gift!
Wishing you a happy and healthy holiday season,
Paula
Paula Feakes is the Client Services Director for The Parents Estate Planning Law Firm, PC.
Books:
Books, especially of the education or inspirational variety, are a gift that keep on giving long after they've been opened! Some best bets from our team include: How To Talk So Kids Will Listen, The New Dad's Survival Guide, Bucket List, Becoming, and Year of Yes.
Estate Planning:
Estate planning is a gift you get yourself but, for those you love, it can be a celebration of your life and everything you've worked so hard to build. Leave a legacy this holiday season. Get started with our Kids Protection Planning Guide, and Emptying the Nest Guide.
Experiences:
Why buy another "thing to be forgotten" when you can give them a moment they'll remember forever? We polled the team and topping their lists of experiences are spa treatments, tickets to the symphony, movies, or museums; flying, boating, golf or painting lessons; or a thrilling night at an escape room!
College Fund:
Wouldn't it be nice if your family could gift 'a gift' your kids will never outgrow – like a college education? Well, if you have a 529 plan for your child, anyone can contribute to your child's college savings plan.
Monthly Memberships:
Instead of exchanging gifts, get them a subscription for flowers, the gym or yoga studio, shaving supplies, movies, science kits, makeup, or even beer/wine.
Games:
Nothing brings a family together like game night. Our team's favorites include classics like Pictionary, Clue, and Monopoly and modern must-haves like 5 Second Game, Jenga, and HedBanz.
The following two tabs change content below.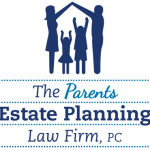 The Parents Estate Planning Law Firm, PC
At The Parents Estate Planning Law Firm, we answer your questions at your convenience; we stay in frequent communication; and we meet to discuss changes in life circumstances and in the law to ensure that your assets are protected.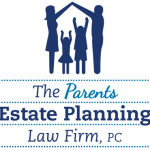 Latest posts by The Parents Estate Planning Law Firm, PC (see all)