Baby boomers are the most entrepreneurial generation, with much of their personal wealth tied up in the businesses they own.  This makes it more important than ever for boomers to undertake some business estate planning for when it's time to transition into retirement.  Experts caution business owners to avoid these common mistakes when preparing to sell their business:
Owner dependency.  Buyers for your business can become nervous if much of the business' success is tied to its owner.  If you delegate responsibility evenly among company managers it will be easier to transition the business to new ownership when the time comes to retire.
Not planning ahead.  Business owners who plan to sell the business within the next 5-10 years may want to consider selling sooner at a lower valuation, which will help avoid a bigger gift tax bite.
Unrealistic valuation.  Placing a valuation on the business that is too high may torpedo your retirement plans.  If the eventual sale does not get you what you need for a comfortable retirement, you will need to adjust your plans or find a way to increase your retirement income.
Focusing only on the money.  While it is natural for business owners to want to get as much money as possible when selling their business, focusing only on the money can be a mistake.  Consider all factors of an offer, including how the buyer plans to finance the purchase.
Hiring a family member to do the deal.  Family members often come with their own baggage, so don't tie your deal up by hiring a relative.  Instead, conduct a thorough search by interviewing several law firms and asking about their negotiation strategy, time to close and how they would recommend structuring the deal for family members who plan to stay involved.
Not planning your exit strategy.  A Creative Business Lawyer® can not only help with creating a succession plan for your business, but can also assist with your personal retirement planning, helping to ensure a smooth transition.
The following two tabs change content below.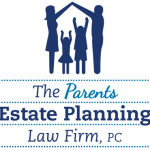 The Parents Estate Planning Law Firm, PC
At The Parents Estate Planning Law Firm, we answer your questions at your convenience; we stay in frequent communication; and we meet to discuss changes in life circumstances and in the law to ensure that your assets are protected.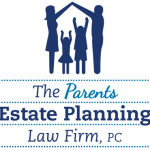 Latest posts by The Parents Estate Planning Law Firm, PC (see all)