In addition to drafting legal documents for all of our clients, to make sure that their assets are taken care of and their families are fully protected, we also understand at the firm that there are certain aspects that really make you, "you," which are not able to be preserved through traditional estate planning methods. That's why we conduct what we call our Legacy Interview.
A Legacy Interview is something we offer to all of our clients at all of our different planning levels. It is an audio recording that we make, of you, answering questions about your family and what matters most to your kids – the personal, emotional and spiritual assets that make up who you are. We begin by working from our carefully crafted questionnaire around a topic or topics of your choosing, then customize the interview to suit your individual motivation for the interview.
A Legacy Interview is a way to preserve your memories, your advice, and just who you are as a person so that, going forward, your children and your grandchildren, other members of your family, and friends will have a way to listen to your voice and really remember who you are in a way that's more meaningful, we find, than, for example, writing letters. Letters are wonderful, and we encourage people to do that, as well, but sometimes letters can be lost. These audio recordings are made available in both CDs and in MP3 formats so that people can preserve them for a long time.
These interviews are unique to The Parents Estate Planning Law Firm and many of our clients find them to be a very positive, meaningful, and life-affirming experience.
We can further advise you on all your options and set up your own, individualized Legacy Interview during a Family Wealth Planning Session.  If you would like to have a talk about estate planning for your family, call our office today to schedule a time for us to sit down and talk.
Be sure to like, share or comment on this video on our Facebook page to be entered into our National Estate Planning Awareness Week contest, to win an Estate Planning Package for your family. There will be new information, and a new chance to win, each day.
From our family to yours,
The following two tabs change content below.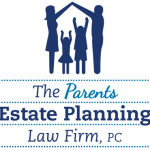 The Parents Estate Planning Law Firm, PC
At The Parents Estate Planning Law Firm, we answer your questions at your convenience; we stay in frequent communication; and we meet to discuss changes in life circumstances and in the law to ensure that your assets are protected.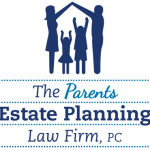 Latest posts by The Parents Estate Planning Law Firm, PC (see all)