Here's an interesting statistic for you…
Did you know that in theUnited States, 92% of all children have an online presence by age two?
That means that they will have an online "history" for most of their lives.
Pretty startling, isn't it?
Fortunately, the Children's Online Privacy Protection Act (COPPA) is there to protect children in their online activities.
As a business owner, you are responsible for making sure that your business and your website are in compliance with COPPA.
This is what you need to know:
Best Practices for COPPA Compliance
COPPA prohibits online businesses and websites from collecting or disclosing "personally identifiable information" from any child under the age of 13 without authorization from their parents or guardians.  That means date of birth, home address, email address, Social Security number, or even their name.  If you intend to collect that information, you have to advise the child's parents that you intend to do so and you have to tell them how you plan to use the information.  COPPA applies to any and all sites that collect birth date information so if your business collects this information, you may want to restrict the use of your site to individuals over the age of 13.  Just to be on the safe side.
The Federal Trade Commission (FTC) is charged with enforcing COPPA and they have been very active in levying and collecting fines from sites found to have violated the Act. And fines are just the beginning.  If your business site is found to have violated COPPA, it can be a public relations nightmare for your company and wreck your good reputation.  Contact your Better Business Bureau and get a copy of their guidelines for compliance and follow them to the letter.
Other Considerations
The main focus of COPPA is to protect identifiable information as it pertains to our children.  But it also applies to the collection of other types of information – how long users spend on your site, what they do when they're on your site, what ads they look at, what they bought, etc.
If you allow visitors or guest writers to post on your site, make sure they understand that what they post has to be COPPA compliant and that they are not trying to obtain restricted information.
To keep everyone honest, your best bet is to have a privacy policy and a Terms of Use Agreement posted on your site.  Be very specific about the consequences for violating the Terms of Use Agreement, especially if your site is attractive to children.
The online world is open to everyone.  Unfortunately, that includes people who are not so honest and don't have the best interests of our children at heart.  Don't let your business be lumped into that category for a simple oversight.
The following two tabs change content below.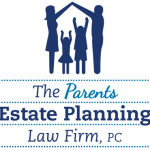 The Parents Estate Planning Law Firm, PC
At The Parents Estate Planning Law Firm, we answer your questions at your convenience; we stay in frequent communication; and we meet to discuss changes in life circumstances and in the law to ensure that your assets are protected.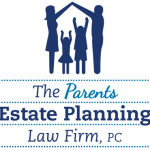 Latest posts by The Parents Estate Planning Law Firm, PC (see all)