It's a new year – time to get the financial house in order.
But with all the bad news about crooked investment counselors and dishonest financial planners, you may be more than a little hesitant to trust someone with your life savings.
If you want to hire a professional to handle your portfolio, you need to do what folks in the legal trade call "due diligence".
You need to do your homework and interview the planners you're considering.
When choosing a financial planner, ask them the following questions to get a good feel for not only their level of expertise, but their ethics as well.
And remember, get all the answers in writing and get proof of any degree and/or certification they claim to hold.  Just having their word makes it too easy to claim that you misunderstood what they said.
Question No. 1: How many years of financial planning experience do you have?
They should have at least five years of experience.  If you have a sizable portfolio, you want someone with considerably more experience.  Don't let someone "learn the ropes" with your money.
Question No. 2: What level of education do you have?
Any financial advisor should have at least a Bachelors degree.  The more advanced the education, the better.  Find out where they went to school and check the school out to make sure it's an accredited university.  You don't want to hire someone to handle your money who bought their degree.  Of course, if it's Harvard, Yale, Stanford or some other well known university, you can skip this step.  Just make sure that it's a valid degree.
Question No. 3: Do you have any additional professional certifications?
The correct answer to this is yes.  They should have at least a CFA, CFP, CIMA, AIF or CPA/PFS certification.
These certifications indicate that your advisor has obtained specialized knowledge in their area of expertise.  That's good news for your portfolio.
Question No. 4: Are you a Registered Investment Advisor or Investment Advisor Representative?
The answer to either of these should be yes.  If the person you're interviewing is not an RIA or IAR, don't hire them.  These are both important certifications.
RIA's and IAR's provide financial planning services for a fee.  Other types of advisors will sell you investment and insurance products and work on commission.  Neither of those is in your best interest.
Question No. 5:  Do you have a criminal record or any disclosures on your NASD or insurance compliance records?
The answer to either of these questions should be no.  An affirmative answer to either one should send you walking out the door.  Don't even bother completing the interview.
Question No. 6: How do you get paid?
There are three acceptable answers to this question – hourly, asset-based, or fixed fee.  If the answer is commissions, take a walk.  Financial advisors who work on commission have a built-in conflict of interest.  Their first thought will be making the sale, not protecting and growing your money.
There is no time like the present to start planning for your financial future.  If you've been hesitating in hiring a professional to help you, taking these questions into the interview will make it much easier for you to determine whether or not the planner you're interviewing is the right one for you.
Remember, get all your responses in writing.  If they won't provide a written response, end the interview and go to the next candidate.  This is your life savings and your future we're talking about.  Take it very seriously and proceed with caution.
If you live in Massachusetts, call us to schedule your Family Wealth Planning Session today.  We can help you with your financial planning questions and ensure that you're getting the best advice possible.  Our Family Wealth Planning Session is normally $750, but this month I've made space for the next two people who mention this article to have a complete planning session with me at no charge.  Call today and mention this article.
Click this link to learn more about Acton, MA estate planning lawyer, David Feakes.
The following two tabs change content below.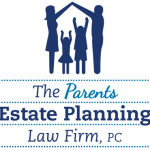 The Parents Estate Planning Law Firm, PC
At The Parents Estate Planning Law Firm, we answer your questions at your convenience; we stay in frequent communication; and we meet to discuss changes in life circumstances and in the law to ensure that your assets are protected.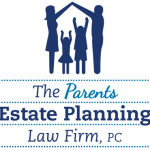 Latest posts by The Parents Estate Planning Law Firm, PC (see all)