How can profits be improved?
The obvious answer is that profits can be improved by cutting costs, increasing sales or both. However, as with many things in life, it's not that simple. For example, you could significantly cut costs and for a time substantially improve profits. This could involve, say, cutting back on advertising or hiring lower-grade staff at lower wages. Any of these would reduce costs but could eventually reduce sales so severely that the profit position is actually worsened.
Sales could be increased by price reductions. If the price is dramatically reduced, a flood of orders could be produced, followed by a nice big load of cash. However, this takes us back to the cash balance versus profit dilemma. Of course, the cash balance would improve temporarily, but the long-term costs will catch up and eventually wipe everything out.
The only real ways to improve real profits are:
To lower costs without reducing sales revenue (short or long term).
To increase sales without increasing costs.
Even this is simplified. It may, for example, be possible to raise profits by reducing both sales and costs.
This can be achieved by eliminating a product that generates revenue insufficient to cover its manufacturing costs. This releases resources to produce a product which commands a higher price tag without demanding higher costs.
Where is your business now?
The first step to improving profitability is to take a good hard look at the business. It is very important to stand back and look at it from the viewpoint of a critical outsider. In a sense, this means examining the business in the same way a consultant would examine it. If you have a retail store or a restaurant, is the outside presentable and inviting? If you send material out by mail, is it neat and easy to read?
The advantage of this 'do-it-yourself' approach is that you don't have to pay any consultant fees. The disadvantage is that, unlike a consultant, you might find it difficult to be entirely dispassionate and objective. There are hundreds of free "rate-your-business" tools available online as well, if you are trying to avoid paying a consultant.
Take care to be objective when reviewing your business. Don't allow your past experiences to cloud your judgment as to the realities of the present situation.
Work out what profit you should be making and what you must make. How does this compare with your current situation and what the future situation is likely to be if you continue on this track? Decide what size your business should be. List the pros and cons of growth (or shrinkage) in the context of your specific industry, your typical market and what you and your employees want out of life.
Ask yourself some tough and searching questions about what you find. In particular, which factors present problems and which factors present opportunities?
The following two tabs change content below.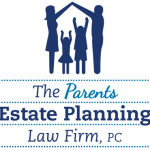 The Parents Estate Planning Law Firm, PC
At The Parents Estate Planning Law Firm, we answer your questions at your convenience; we stay in frequent communication; and we meet to discuss changes in life circumstances and in the law to ensure that your assets are protected.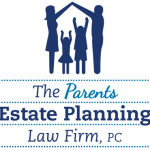 Latest posts by The Parents Estate Planning Law Firm, PC (see all)