If you are fortunate enough to have a family vacation home, you know the emotional value it holds for every member of your family.  Many cherished family memories are rooted in a special place, which makes it important for current and future generations to preserve it properly.
A recent Wall Street Journal article explored the use of trusts to preserve a family vacation home.  A trust is often a good choice when the current owners – parents or grandparents – are concerned that joint ownership could lead to disagreements or that maintenance costs may prove too great for the next generation to manage.
Instead of dividing ownership, you can establish a trust to hold title of the property and fund an endowment to handle maintenance expenses.  In addition, to avoid paying custodial fees to the trust, you can set up a limited liability company to hold the endowment within the trust.
Once the LLC is registered in the state where the vacation property is located and the trust is created, the next step is to draw up a legal operating agreement that specifies when the property title and endowment would pass into the trust, usually upon the current owner's death.
The operating agreement would also detail how the property is to be used, and grant each member of the next generation the right to equal access to the property.  This is usually preferable to granting equal shares in a property since it prevents any one shareholder from cashing out his or her share and jeopardizing the use of the property by future generations.
As the WSJ article noted, it is usually preferable to have succeeding generations designate a property manager from within the family to make the key administrative decisions and coordinate the use of the property so it is shared equitably.
Using a trust can help guarantee that a beloved vacation home is preserved for generations to come, as well as preserve the family harmony that the home has played such a key role in developing.
As a Personal Family Lawyer®, I can further advise you on all your options and make things as easy as possible for your family during a Family Wealth Planning Session.  If you would like to have a talk about estate planning for your family, call our office today to schedule a time for us to sit down and talk.
To your family's health, wealth and happiness!
David Feakes
P.S.  Want to get started on the most important planning you'll ever do for your family?  Give our office a call at (978) 263-6900 to get started.  You'll be so glad you did.
David Feakes is the owner of The Parents Estate Planning Law Firm, PC – a law firm for families in the Acton, Massachusetts area. David helps parents protect the people they love the most.  If you would like to receive David's exclusive, free report, "Six Major Mistakes To Avoid When Choosing An Estate Planning Attorney,"  you can get it right here.
The following two tabs change content below.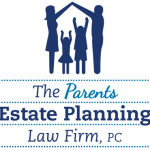 The Parents Estate Planning Law Firm, PC
At The Parents Estate Planning Law Firm, we answer your questions at your convenience; we stay in frequent communication; and we meet to discuss changes in life circumstances and in the law to ensure that your assets are protected.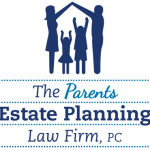 Latest posts by The Parents Estate Planning Law Firm, PC (see all)