Parents of special needs children are naturally concerned about how that child will get the care he or she needs after they are gone.  There are several ways to plan for the care of a long-term disabled heir, including:
Special Needs Trust – A special needs trust can be established by a parent or grandparent for the care of a child or grandchild of any age in lieu of leaving an inheritance, which would likely disqualify a special needs person from receiving necessary government assistance.
Parents of a special needs child who also have other children are often tempted to leave their assets to the other children with the understanding that they will take care of their disabled brother or sister.  However, if one of those children gets a divorce, files bankruptcy or pre-deceases the disabled child, those assets could go to an ex-spouse, creditors or others.  To prevent this from occurring, parents should divide assets among all their children equally but place the disabled child's assets in a special needs trust and add to it with a permanent life insurance policy.
Qualified Personal Residence Trust – typically used to remove property from a taxable estate, a qualified personal residence trust (QPRT) can be used to provide housing for a special needs child while enabling parents to stay in the home until they die.  A QPRT allows parents to stay in the home with a disabled child and, once the parents die, will transfer ownership to an heir – say, another adult child or a charity – at a discount to the current market value.
To your family's health, wealth and happiness!
David Feakes
P.S.  Want to get started on the most important planning you'll ever do for your family?  Give our office a call at (978) 263-6900 to get started.  You'll be so glad you did.
David Feakes is the owner of The Parents Estate Planning Law Firm, PC – a law firm for families in the Acton, Massachusetts area.   David helps parents protect the people they love the most.  If you would like to receive David's exclusive, free report, "Six Major Mistakes To Avoid When Choosing An Estate Planning Attorney,"  you can get it right here.
The following two tabs change content below.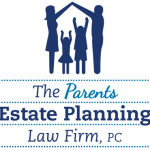 The Parents Estate Planning Law Firm, PC
At The Parents Estate Planning Law Firm, we answer your questions at your convenience; we stay in frequent communication; and we meet to discuss changes in life circumstances and in the law to ensure that your assets are protected.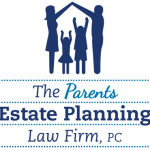 Latest posts by The Parents Estate Planning Law Firm, PC (see all)