Selling your business should be approached with the same attention to detail as when you started your business. There is nothing worse than wasting weeks of your time on a deal that will never go through because the buyer is not serious or does not have the cash to buy your business. Spend a little time to get to know your potential buyer to avoid nasty surprises.
Have all potential buyers sign a confidentiality agreement before you share proprietary financial information. This is standard, so if a buyer balks, it is a red flag.
Get full contact information. It seems basic, but make sure you have a full name and all contact information for all parties.
Get a basic history. Know where potential buyers have worked and/or what businesses they have owned. Act like you are interviewing them for a job.
Where do their funds come from? This can be an awkward question to ask, but you need to know how much they have and where it is coming from.
What are their immediate financial needs for your business? Do they have a minimum monthly income requirement, and does your business currently meet it?
What is their timeframe? Buyers who are not serious will not be able to answer this question in concrete terms.
Ask why they want to buy your particular business. If you are uncomfortable with what they have to say, you may not want to go any further.
Get the counsel of a Creative Business Lawyer® to ensure the process goes smoothly and your interests are properly protected.
The following two tabs change content below.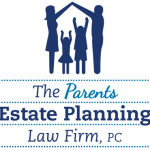 The Parents Estate Planning Law Firm, PC
At The Parents Estate Planning Law Firm, we answer your questions at your convenience; we stay in frequent communication; and we meet to discuss changes in life circumstances and in the law to ensure that your assets are protected.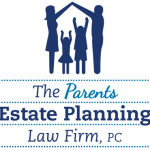 Latest posts by The Parents Estate Planning Law Firm, PC (see all)