If you have built a successful business and plan to leave it to your heirs or business partners, doing so is not a process that just happens naturally after you retire or die.  So if you don't have a buy-sell agreement, a business succession plan, a business transition plan or a business preservation plan in place, your dream could die when you do.
Any number of factors can work against your dreams if you have not planned ahead. The IRS could value your closely held business for more than it can be sold for, and your family will not be able to pay the taxes. If it is a partnership, the other partners may not have the cash flow to buy your share of ownership from your heirs.
A properly drafted buy-sell agreement provides for numerous triggering events to make sure that when you or your partner dies, becomes disabled, gets divorced or simply just wants out, that someone can purchase your shares of the business or make sure that your shares are passed to your beneficiaries.
A buy-sell agreement is a binding agreement that is put into place before you retire or die.  Depending on the needs of your business, a buy-sell agreement can be created to utilize a variety of payment options for the selling shareholder or estate.
For example, you can choose lump sum payments, conservative payments terms over 5 or 6 years or aggressive payment terms over two years or less.  You should also make sure the company is not cash strapped with payments by providing a life insurance policy to provide the company liquidity and to implement your business preservation plan. Working with a Creative Business Lawyer® can help ensure that your business can thrive even after you are gone.
The following two tabs change content below.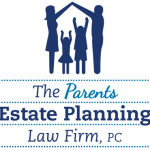 The Parents Estate Planning Law Firm, PC
At The Parents Estate Planning Law Firm, we answer your questions at your convenience; we stay in frequent communication; and we meet to discuss changes in life circumstances and in the law to ensure that your assets are protected.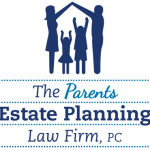 Latest posts by The Parents Estate Planning Law Firm, PC (see all)