Most of us who have a pet consider them to be a part of the family; unfortunately, the plans we may have so carefully put together to protect our loved ones do not take our pets into consideration.
According to the ASPCA, only about 17% of dog and cat owners have taken the necessary legal steps to ensure their pets are cared for after they die.  Most of us assume that because our close family members know how much our pets mean to us, someone in the family will take responsibility for our pets after we are gone.  However, many pets that outlive their owners wind up in shelters because no formal provisions have been made for them.
Almost every state has laws that allow pet owners to create a trust for the care of their pets.  You can create a trust that would go into effect upon your death or if you become incapacitated and unable to care for your pet.  To ensure there are proper checks and balances, you may want to consider naming one person to serve as trustee to handle the money, and another person as your pet's caregiver, who would be responsible for the day-to-day care of your pet.
In your trust, you can detail exactly how your pet is to be treated – how many vet and groomer visits per year, what the pet should be fed, and any special medical needs that will require special attention.  You will need to fund your pet trust sufficiently to cover your pet's anticipated life span, including a cushion if your pet lives longer and needs additional medical care.
Don't make the mistake of providing for your pet in your will since probate could tie it up for months in court, but you could make mention of the existence of your pet trust in your will.
As a Personal Family Lawyer®, I can further advise you on all your options and make things as easy as possible for your family during a Family Wealth Planning Session.  If you would like to have a talk about estate planning for your family, call our office today to schedule a time for us to sit down and talk.
To your family's health, wealth and happiness!
David Feakes
P.S.  Want to get started on the most important planning you'll ever do for your family?  Give our office a call at (978) 263-6900 to get started.  You'll be so glad you did.
David Feakes is the owner of The Parents Estate Planning Law Firm, PC – a law firm for families in the Acton, Massachusetts area. David helps parents protect the people they love the most.  If you would like to receive David's exclusive, free report, "Six Major Mistakes To Avoid When Choosing An Estate Planning Attorney,"  you can get it right here.
The following two tabs change content below.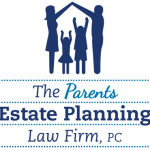 The Parents Estate Planning Law Firm, PC
At The Parents Estate Planning Law Firm, we answer your questions at your convenience; we stay in frequent communication; and we meet to discuss changes in life circumstances and in the law to ensure that your assets are protected.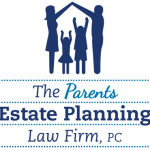 Latest posts by The Parents Estate Planning Law Firm, PC (see all)