Summer has officially arrived and for those of us fortunate enough to have a vacation home – whether it's a fishing camp on a lazy river or an oceanfront estate – the time has come to make more good memories and celebrate family traditions at that special place.
A recent Forbes.com article provides some tips on how to make a smooth ownership transition of family property to the next generation:
Separate hope from fact.  While parents may hope that their children want to continue the same traditions in the family vacation home after they are gone, this is not always the case.  Ask your children what they envision for the future of your special place.  You may discover that they all want things to stay the same (many do), but you also might find that they want to sell it and take the cash.  Having this knowledge will help you make a good plan.
Consider the options.  Advance planning is a must to ensure a smooth ownership transition for your vacation home.  Leaving the property outright to more than one child can potentially incur unwanted gift or estate taxes; leaving it to more than one child as "tenants in common" comes with its own set of issues, since each owner has the right to sell, transfer or mortgage the property.
Consider transferring ownership through a trust or a limited liability company (LLC), which provides a number of benefits, including protecting each child's ownership interest in the property in the event of death or divorce, preventing a forced sale and establishing rules in advance for how the property will be used and how the maintenance on the property will be funded.
Establish expectations.  Engage the next generation of owners early in discussions on how the vacation home will be used and operated and write down a set of rules that specify what each owner can and cannot do without the consent of the other owners.  This will help diffuse any potential future conflicts and ensure your family vacation home keeps generating good memories for generations to come.
Now is the perfect time to discuss your future plans for your vacation home with your family and your Personal Family Lawyer, who can assist you with planning a smooth ownership transition.
As a Personal Family Lawyer®, I can further advise you on all your options and make things as easy as possible for your family during a Family Wealth Planning Session.  If you would like to have a talk about estate planning for your family, call our office today to schedule a time for us to sit down and talk.
To your family's health, wealth and happiness!
David Feakes
P.S.  Want to get started on the most important planning you'll ever do for your family?  Give our office a call at (978) 263-6900 to get started.  You'll be so glad you did.
David Feakes is the owner of The Parents Estate Planning Law Firm, PC – a law firm for families in the Acton, Massachusetts area. David helps parents protect the people they love the most.  If you would like to receive David's exclusive, free report, "Six Major Mistakes To Avoid When Choosing An Estate Planning Attorney,"  you can get it right here.
The following two tabs change content below.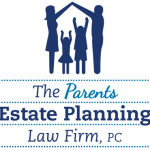 The Parents Estate Planning Law Firm, PC
At The Parents Estate Planning Law Firm, we answer your questions at your convenience; we stay in frequent communication; and we meet to discuss changes in life circumstances and in the law to ensure that your assets are protected.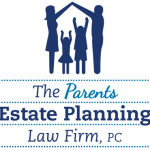 Latest posts by The Parents Estate Planning Law Firm, PC (see all)