April 15th is Tax Day (well, normally…this year we received a 3-day extension).
But this year, it was also the day the U.S. Citizenship and Immigration Services (USCIS) published their final ruling adopting changes to protect the integrity of the Form I-9 employment verification process for non-U.S. citizens seeking employment.
While many of these changes were already in effect with an interim rule issued in December, 2008, the adoption of the rule now makes those changes final.  These changes will be the law of the land effective May 16, 2011.
Here's what you need to know to make sure that you're in compliance with the new rules:
1. No Acceptance of Expired Documents
Employers are now officially barred from accepting expired documentation from applicants as proof of eligibility to work in theUnited States.  Expired documents are more subject to fraud because it is easier to convert them to be used for purposes other than what they were actually issued for.  And if the documents being presented to you by an applicant have expired, their status might have changed since the documents were issued.  If you accept expired documents, you have no way of knowing that the person presenting them is still eligible for hire.
2. Change of Accepted Documentation
On every I-9 Form, there is a list of documents approved for proving eligibility to work.  Those documents are changing.  Form I-688 ("Temporary Resident Card") and Forms I-688A and I-688B ("Employment Authorization Cards") are no longer on the list of documents on List A of Form I-9 you can accept as proof of eligibility for hire.  The USCIS is no longer issuing these documents.  If someone you're considering for hire presents them as proof of eligibility, they are no longer valid and should be considered expired documents.
3. New Documentation Accepted
A new U.S.passport card and temporary Form I-551 ("Permanent Resident Card") with a printed notation on a machine-readable immigrant visa were added to the list of documents on List A of Form I-9 that you can accept as proof of eligibility to work in theU.S. Make sure the Form I-551 has the printed notation or it could be a forged document.
One more important note – if someone applying for hire with your company tells you that their documentation was lost, stolen or damaged and they have a receipt showing that they've applied for replacement documents, you can accept the receipt as proof of eligibility for a period of 90 days.  But only for 90 days and only if the necessary documents were stolen, lost or damaged, not if they had expired.  If it's important enough to go ahead and hire this person, make sure that you make a note to follow up and get the appropriate documentation at the end of that 90 day period or you could be subject to fines.
The following two tabs change content below.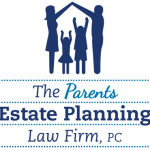 The Parents Estate Planning Law Firm, PC
At The Parents Estate Planning Law Firm, we answer your questions at your convenience; we stay in frequent communication; and we meet to discuss changes in life circumstances and in the law to ensure that your assets are protected.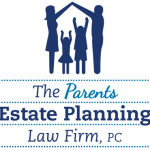 Latest posts by The Parents Estate Planning Law Firm, PC (see all)