Do you find yourself wishing that your employees would step up their game, that they would take on more responsibility and be self-accountable?  This week we're outlining six steps that can help you get more accountability out of yourself and your team.
Be Clear
Strive for clarity on what you expect.  The best way to do this is to get it down on paper and share it with your employees.  That doesn't mean your expectations can't change as things progress, but it does mean that you'll have to go back and make changes, which (again) should be clearly outlined.  After all, your employees can't exceed your expectations if they don't know what your expectations are!
Agree on Effective Communication
If a particular task cannot be completed as designed, for whatever reason, you want your employees to approach you and talk about it.  The only way to do that is to create an environment of trust, where your employees feel safe expressing themselves.  Part of being clear requires that you set out clear communication as an objective, and it requires that you follow up with your employees.
Get It In Writing
If an assignment is out of the ordinary or requires extra effort, make sure you get the details of your expectations down in writing, so that your employees don't think you're being unreasonable and assigning something extraordinary but requiring it be done well with only minimal effort.  Showing that you understand and care will go a very long way.
Provide the Tools
Don't leave your employees high and dry.  Make sure they have the tools necessary to perform the tasks you expect them to complete. And again, make sure your team feels comfortable letting you know what tools they need in case you've overlooked something.  This goes back ensuring an open and clear line of communication exists.
Get a "Sign Off"
Get feedback from your employees before considering an assignment officially assigned.  In other words, make sure your team acknowledges that they have everything needed to complete the tasks.  That includes getting them to agree that the deadline is reasonable, they are capable of performing the tasks assigned, they have all the necessary materials, and that they will maintain an open channel of communication with you.  This "sign off" stage is critical if you really want to have accountable employees.
Give Real Time Feedback
You have to take responsibility for monitoring the progress of assigned tasks and for keeping your employees accountable, at least initially.  Eventually, your team will be conditioned to be accountable, if you give direct and timely feedback that is constructive rather than critical—feedback that encourages open dialogue rather than criticizing.  By maintaining a positive feedback loop, your employees will come to expect that they'll be held accountable. And very soon they will hold themselves accountable, maybe even to a higher standard than you expect.
We're Always Accountable to You
As counsel to many businesses, we know what it means to be accountable.  We hold our firm to a very high standard of accountability to ensure that you are protected from legal liability to the fullest extent possible.  The best way for us to help you is for you to seek our services early on.  That way we can help you create and implement a plan from the ground up.  Of course, if you already have a business we can also help your refine your existing plan.
The following two tabs change content below.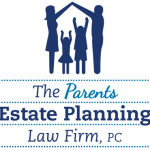 The Parents Estate Planning Law Firm, PC
At The Parents Estate Planning Law Firm, we answer your questions at your convenience; we stay in frequent communication; and we meet to discuss changes in life circumstances and in the law to ensure that your assets are protected.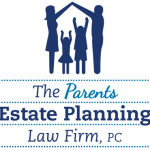 Latest posts by The Parents Estate Planning Law Firm, PC (see all)