Money is tight right now.  Banks are more selective than ever when it comes to approving loans, and that has had the effect of suppressing the market for small business start-ups.  Nonetheless, working capital is essential if you want to succeed, regardless of whether you're just getting started or if you've been in business for years.  The number one cause of start-up business failures in theUnited Statesis undercapitalization.  Most people just don't adequately plan for the cost of running a business.  Don't be one of them.
The Needlessness of Undercapitalization
The irony is that undercapitalization is needless.  Most new businesses that fail are probably undercapitalized for a very bad reason, namely the founder's commitment to operating on a shoestring budget.  Many people believe that by keeping tight controls on finances, profit margins will increase and the business will be a success.  What really happens, however, is that the business suffocates before profits are realized.  That's not a recipe for long-term success.
Now we would never advocate being irresponsible with your business finances.  It's incredibly important to be financially responsible and conservative where possible, but the fact is that it takes money to make money, especially if you're still in the brick-and-mortar world.  As a result, you need to plan on spending more than you're planning on spending!  Read that again.  If you plan for a rainy day that never comes, nothing is lost.  But if you fail to plan and it pours, your business may crumble like wet paper maché before it ever gets off the ground.
Convincing the Money Men
Everything we've discussed so far brings us to the point of this article.  Bankers and other financiers (e.g. venture capitalists) need to see that you're committed to making your business work.  That means no cutting corners.  It means that you need to have all of your business documents in order (e.g. business entity creation documents, an operating agreement or bylaws, proper resolutions, tax elections, spousal consents, etc.).  It also means that you need to have a business plan demonstrating your commitment to doing things the right way and raising an adequate amount of capital.
Bankers are pretty smart.  That's why they have all the money.  As risk managers, bankers typically have a good idea of what's working and what's not working in the business world.  So you have to bring your "A" game when applying for business credit.  You absolutely owe it to yourself to shine and show off your business when applying for a loan.  Be prepared.  Leave no stone unturned.  Understand your plan and your documents fully, so that you leave no questions unanswered and no question about your ability to repay a loan.  Meet the challenge of getting capitalized and off the ground, and you'll soon join the ranks of entrepreneurs everywhere who are meeting the world's most demanding challenges.
The following two tabs change content below.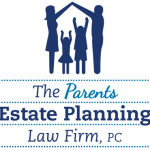 The Parents Estate Planning Law Firm, PC
At The Parents Estate Planning Law Firm, we answer your questions at your convenience; we stay in frequent communication; and we meet to discuss changes in life circumstances and in the law to ensure that your assets are protected.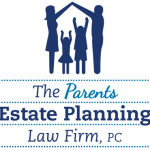 Latest posts by The Parents Estate Planning Law Firm, PC (see all)