A recent OPEN Forum post listed the top 10 mistakes employers make that are most likely to get you sued; these include:
1. Classifying all employees as exempt, whether or not they are.
2. Allowing non-exempt employees to work during their lunch breaks.
3. Classifying employees as independent contractors when they are not.
4. Neglecting to provide discrimination and harassment training to supervisors and managers.
5. Allowing employees to determine their own work hours.
6. Firing an employee that takes a leave of absence.
7. Holding an employee's last check until they return property belonging to the company.
8. Providing employee loans and deducting repayment from each paycheck.
9. Protecting confidential information by using non-compete agreements.
10. Having a "use it or lose it" vacation policy and then failing to pay out to a terminated employee.
Small business owners could be unintentionally violating either federal or state employment laws in an effort to save money, provide employees flexibility or just to be nice. It could come back to bite you, so be sure you consult with your Creative Business Lawyer® on employee rules and regulations for your business.
The following two tabs change content below.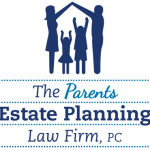 The Parents Estate Planning Law Firm, PC
At The Parents Estate Planning Law Firm, we answer your questions at your convenience; we stay in frequent communication; and we meet to discuss changes in life circumstances and in the law to ensure that your assets are protected.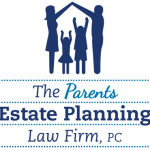 Latest posts by The Parents Estate Planning Law Firm, PC (see all)