Does your business have a good, and I mean a really good, employee handbook in place? If you're like most business owners, the answer is likely "no." That is not a judgment of you as a business owner. It's simply a reflection of the fact that you're probably very busy running your business profitably rather than worrying about the ridiculous number of regulations that we all need to be worried about.
But You Do Need a Handbook
If you don't have an employee handbook at all, run (do not walk) to us. If you have an employee handbook but haven't updated it in the last five years, you need to do so.
Why? The reason is that laws are constantly changing. Every year state legislatures pass new statutes that affect employer-employee relationships, not to mention the fact that courts are constantly interpreting those statutes and actually creating some employment law through case law.
The bottom line is that if you haven't updated your employee handbook in the last five years, it's likely out of date.
What Does An Employee Handbook Do?
First, there is a common misconception that an employee handbook is a contract between you and your employees. This is evidenced by the fact that many handbooks have a page where employees sign an acknowledgement that they have read and agree to the terms of the handbook.
The reality is that you need to get nothing more from your employees than an acknowledgment that have received your handbook. The handbook itself is policy. It is not a contract, and it requires no agreement. It is binding whether your employees agree to it or not. You simply need them to acknowledge that they've received it so they can't later claim "I didn't know" as an excuse for non-compliance.
General Rule of Employment Law
The most employee-friendly law prevails. That's the general rule. If a state law is more lenient toward employees than federal law, then it will prevail and vice versa. It's important to understand this concept when you're creating a handbook so that you can be clear on which law applies to situations you'd like to address.
You must know which laws apply to you. Not knowing can mean that you'll eventually have to settle, or even lose, a lawsuit simply because you aren't protected by properly drafted policies.
Things You Need To Address
Office policies need your attention. Well-written policies and procedures can, and if you're in business long enough will, help you avoid lawsuits and potential liability. Whether you are considering a start-up venture or you have an existing practice, it makes sense for you to take the time to develop an employee handbook and keep it up to date.
The following two tabs change content below.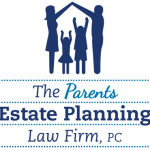 The Parents Estate Planning Law Firm, PC
At The Parents Estate Planning Law Firm, we answer your questions at your convenience; we stay in frequent communication; and we meet to discuss changes in life circumstances and in the law to ensure that your assets are protected.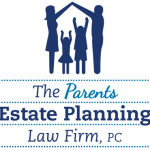 Latest posts by The Parents Estate Planning Law Firm, PC (see all)