Inconsistent discipline policies…
Employees being disciplined for doing things they are legally entitled to (think FMLA)…
Discipline resulting from a conflict of personalities with a supervisor…
While it would be great if you never had to discipline an employee and everyone showed up every day and did everything they were supposed to do, we all know that's just not the case.  As long as you're dealing with humans and not drones, there will always be personnel issues and some of these issues can lead to costly mistakes.
These mistakes happen all the time.  Especially if you haven't taken the time to document your company's discipline policies or, even worse, don't have a policy in place at all.
If you're just starting out, it may be tempting to forego actually documenting how your employees will be supervised and disciplined.  That is one of the more costly mistakes you can make.
Call us before you hire your first employee to get your personnel policies down on paper from the very beginning.  Playing "catch up" with human resources issues can cost you a bundle.
Here are a few pointers for avoiding expensive mistakes when it comes to disciplining your work force:
1.      Offer Constructive Remedies for Ongoing Problems
If you have an employee who routinely breaks the rules, offer a constructive way to fix the problem. Give them examples of what the correct behavior is and try to help them mold their behavior to what's expected.  Be as proactive as possible.
2.      Tailor the Discipline Discussion to the Needs of the Employee
Make your expectations very clear and use language and terms that the employee understands.  Make sure that the employee is fully aware of why it is so important that they do what you're asking them to do.  For example, if you need a full work force to report on time for a specific task to be completed, make sure the employee understands that's why they need to arrive on time.
3.      Be As Specific As Possible
Avoid using terms like "always" and "never".  Don't be too vague in documenting a problem.  If you're disciplining an employee for excessive absenteeism, give the specific dates when he/she called in sick and for how many days each time.
If this is not the first time you've counseled this employee for a particular problem, remind them of your prior discussions and include the dates of your prior meetings.
4.      Be Reasonable With Your Expectations
Don't set impossible goals and then discipline employees for not reaching them.
Let's say you have a telemarketing business. Don't require an employee to close some unrealistic number of sales in one day and threaten them with being fired if they fail to reach the goal.  That's an unreasonable expectation and unfair to the employee. Sometimes poor performance has nothing to do with lack of effort on the part of the employee.  If the employee isn't reaching goals, make sure the goals are reasonable and then work with them to find things they can do to make progress.
5.      Give Your Employees Feedback on Their Performance
If you counsel an employee and they fail to correct the behavior or make any progress toward meeting the expectation, tell them immediately.  Don't give them a thirty day timeframe to improve their performance and then wait until the afternoon of the 29th day to tell them they're not measuring up.
6.      Make Sure The Employee Understands What You Expect
If you have an employee who is having a hard time understanding a particular portion of their job, writing them up for it will do no good.  Be very specific in what you expect and make sure that the employee understands exactly what is required of them.  Do everything you can to clarify whatever it is that the employee just isn't getting.
7.      Document Every Discussion
There is no such thing as a strictly verbal warning.  If you verbally discipline an employee, always put a note documenting the discussion in the employee's file.  And make sure that all documentation regarding employee performance –
Contains a description of what was discussed or what happened;
States the problem in performance terms (what the employee is or is not doing); and,
Includes what will be done to either eliminate a negative behavior or improve a positive behavior.
While it may be tempting to just let things slide or handle employee discipline problems haphazardly, don't make that mistake.  Many lawsuits arise from either a failure to have a discipline policy in place or a failure to consistently follow it.  And these lawsuits can be very expensive.
The following two tabs change content below.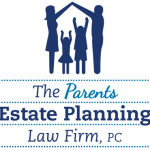 The Parents Estate Planning Law Firm, PC
At The Parents Estate Planning Law Firm, we answer your questions at your convenience; we stay in frequent communication; and we meet to discuss changes in life circumstances and in the law to ensure that your assets are protected.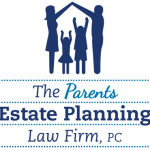 Latest posts by The Parents Estate Planning Law Firm, PC (see all)