Ultimately, your business must do at least two things very well if it is to succeed and grow. Your business must:
Attract Customers, and
Satisfy Customers
Seems pretty straightforward, but it's easier said than done.  If you don't succeed in achieving these two keystones, it doesn't really matter how well you do anything else.  Your customers want and need to feel inspired by the idea and the practice of doing business with you.  If they don't feel inspired and, in turn, motivated to "come back for more," your business—that thing that gives you a feeling of incredible freedom—will fail before it ever gets off the ground.
Excuses and blame shifting cannot undo a bad customer experience.  The only thing that can undo a bad experience is to fix it . . . if you're lucky enough to get the chance to make a second impression on a dissatisfied customer, which is rare.  So it's critical that you make a fantastic first impression!
Promises . . . It's all about your word
The customer experience is all about promises.  Customers come in the door because you've promised them something.  Your promises are either expressed or implied, so be careful what you're communicating.  A bad customer experience is simply a feeling that you haven't kept your promises.  Making your promises clearly explicit and delivering on those promises is the key to customer satisfaction.  Of course, your promise has to be something that attracts customers in the first place, and that's all about finding your niche.
Perfection Lost, Satisfaction Gone
Have you ever enjoyed a perfectly magical experience that was ruined by one tiny, inconsequential issue that ends up being the focal point of your memory about the experience?  Most of us have stories we can relate to, especially about dining experiences.  Think about it: The atmosphere is picturesque, complete with manicured landscaping, tasteful interior design, staff that is friendly, knowledgeable, and helpful.  The food is delicious, and the ambiance is one that soothes you and makes the dining experience as near perfect as it can be.  Then the bill arrives and you realize . . . they've already added in the tip?!  How insulting!  Or worse, you realize that gratuity was added after you added an additional, large tip.
Not everyone is insulted by gratuity being added into a bill, but that's not the point.  The point is that it only takes one blunder to ruin the customer experience, so you need to know your customers and you need to know what they want and need really, really well.
Understanding the Little Things
Metaphorically speaking, how many times per day are you handing your customers a bill with gratuity added in?  You need to hone your sensitivity to these issues.  Your customers will notice them, and you can't afford to miss them.  You need to get into your customer's head.  Here's how you can do that:
Review your lead generation materials and get crystal clear on what you're promising customers.  Get a third-party opinion if necessary.
With those expectations in mind, identify the experience of being a customer of your business.  Create a flowchart of the process from initial visit to a website through a completed purchase.  Get an unbiased opinion if you can't remove yourself enough to see the big picture.
Identify glitches in your flowchart, and fix them so that the customer experience more closely aligns with what you've promised.  The goal is congruity between promises and practice.
Don't let something small—something that could easily be overcome—be what your business is remembered for.  Take care of the small details that can ruin a customer's experience so that what they talk about and remember is the value you delivered.
The following two tabs change content below.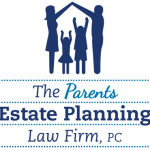 The Parents Estate Planning Law Firm, PC
At The Parents Estate Planning Law Firm, we answer your questions at your convenience; we stay in frequent communication; and we meet to discuss changes in life circumstances and in the law to ensure that your assets are protected.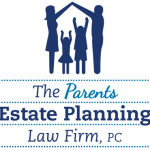 Latest posts by The Parents Estate Planning Law Firm, PC (see all)