Currently, 29 states have what is known as filial support laws, which means that children of destitute parents could be on the hook for unpaid long-term care bills.
Historically, usage of these laws has been uncommon, but with cutbacks to federally funded programs like Medicaid, some long-term care facilities are pursuing the children of indigent patients for payment. At the least, these facilities are leveraging the law to pressure children to disclose their parents' assets or assets that they may have transferred to their children.
In a recent Pennsylvania case, an appellate court ruled that a nursing home could recover unpaid expenses from a patient's son, finding that the son had the means to pay. This could prove to be an enticing development for nursing homes in other states with filial support laws.
Elder law experts agree that the best defense is careful estate planning in advance of the time when parents may need financial help, considering strategies like long-term care insurance to fill any anticipated gaps.
To your family's health, wealth and happiness!
David Feakes
P.S.  Want to get started on the most important planning you'll ever do for your family?  Give our office a call at (978) 263-6900 to get started.  You'll be so glad you did.
David Feakes is the owner of The Parents Estate Planning Law Firm, PC – a law firm for families in the Acton, Massachusetts area.David helps parents protect the people they love the most.  If you would like to receive David's exclusive, free report, "Six Major Mistakes To Avoid When Choosing An Estate Planning Attorney,"  you can get it right here.
The following two tabs change content below.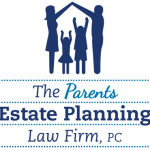 The Parents Estate Planning Law Firm, PC
At The Parents Estate Planning Law Firm, we answer your questions at your convenience; we stay in frequent communication; and we meet to discuss changes in life circumstances and in the law to ensure that your assets are protected.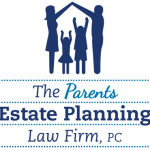 Latest posts by The Parents Estate Planning Law Firm, PC (see all)