In the excitement of launching a new business, it is easy to forget some very crucial considerations: what happens when a partner passes away or simply wants out?  A buy-sell agreement is a key part of ensuring a smooth ownership transition, whenever it may happen.
A buy-sell agreement does three key things:
It provides a way for shares to be valued when a partner retires or dies.
It ensures that the shares are sold to a buyer approved by the remaining partners.
It can address the procedure for selling the business outright.
You should think of a buy-sell agreement as a contract between the current and future owners of your business and as extra insurance that your legacy will continue after your death.
Be sure to plan ahead and consult with an experienced Creative Business Lawyer to write the buy-sell agreement long before you need it.  A good attorney will help you consider all possible scenarios for selling all or part of your business and draft an agreement that fits your unique needs.
It is easier to discuss and agree upon details when the sale of your business is an abstract concept rather than a looming necessity.  A proper buy-sell agreement should look at your situation individually and develop triggering points that go well beyond the obvious.
The following two tabs change content below.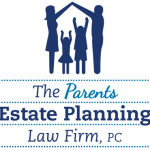 The Parents Estate Planning Law Firm, PC
At The Parents Estate Planning Law Firm, we answer your questions at your convenience; we stay in frequent communication; and we meet to discuss changes in life circumstances and in the law to ensure that your assets are protected.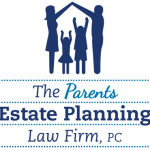 Latest posts by The Parents Estate Planning Law Firm, PC (see all)