Let's be real for just one second.  Most business owners simply don't create budgets, and even fewer actually follow the budgets they've created.  It's easy to understand why that is.  Staying on a budget takes a lot of discipline.  Just ask Congress and the President!
Truthfully, it's ridiculous not to budget.  We've all heard stories about how much more money people feel like they have when they stick to a budget.  That's simply because by not wasting money—by allocating money to productive uses—we end up having more money for the things we truly want or need and fewer regrettable impulse purchases.
Simplicity of Numbers
Forming a budget is pretty straightforward and easy.  Yet lots of business owners fail to spend the time necessary to put numbers together in a meaningful, productive way.  To some, being the visionary with numbers loosely scrawled on a crinkled up napkin might be an appealing image.  But there is a way to hit your targets with a relative sense of precision if you just take the time to figure out how.
Path to Profit
Rather than thinking of it as a "budget," let's refer to your plan for allocating money as a "path to profit."  That sounds more palatable, doesn't it?  It also helps to realize the largest, most successful companies in the world live and die by their budgets.  Your budget—your path to profit—is a very effective way to make sure that you are delivering quality and value.  It ensures that you spend money where it needs to be spent in order for your customers to receive what they expect.  How much better will you sleep at night knowing that you have an absolutely quantifiable plan for producing more profits?  How much better will you feel when you fully understand the implications of every number on your profit and loss statement?  Let me save you the suspense: You'll feel and sleep A LOT better!
See the Future
Think about your last Profit & Loss or Income Statement.  (Hopefully you do generate those types of reports.)  Did you view that document as a backward-looking or trend-identifying document?  If you view your reports in isolation, it's likely that you see them as backward-looking.  In reality, if you look at your statements in sequence rather than in isolation and take the time to figure out how you were budgeting at different stages, you can effectively see how various investments influence your bottom line.  By looking at your financial statements and your corresponding expenditures in sequence, you'll discover that they tell a story about your company and also inform you as to trends.  Now, don't you think that might be valuable?
Four Steps to Planning a Path to Profit
Print out your last five P&L or Income Statements.
Create a spreadsheet with the following four columns:
Budget Projections (for the next quarter)
Actual (to be filled in after next quarter's P&L Statement)
Variance (the difference between Projections and Actual)
Assumptions (make note to yourself here about what ideas you've "baked into" your projections and why you believe those were right or didn't pan out after actual numbers are reviewed)
3.   Review and really think about the numbers. Do some analysis to determine what you did well and what you can improve upon.
4.   Hone in and do it again!
Budgeting is one of those things that takes discipline to do consistently, but it's not really hard work.  It just takes dedication.  Ever notice that the most successful businesses are run by really dedicated people?  I'll leave the conclusion for you to draw.
The following two tabs change content below.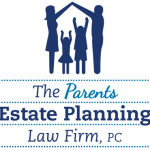 The Parents Estate Planning Law Firm, PC
At The Parents Estate Planning Law Firm, we answer your questions at your convenience; we stay in frequent communication; and we meet to discuss changes in life circumstances and in the law to ensure that your assets are protected.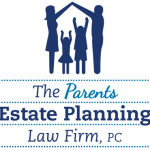 Latest posts by The Parents Estate Planning Law Firm, PC (see all)