Almost half of small businesses in the U.S. are operated from home, and that number is growing as the population ages and changes careers.  While the convenience of operating a home-based business is hard to beat, you need to be sure you are not running afoul of any local and tax laws while operating your business.  Some considerations:
Zoning – Municipal or county zoning laws typically draw a line between residential and commercial areas.  If you are conducting business from your home that attracts a lot of foot traffic, or you want to post a sign in your yard advertising your business, you will likely need to get permission to do so.  If you have a homeowners association in your neighborhood, you will probably need their permission as well.
Permits and Licenses – Many cities regulate home-based businesses, requiring they limit employees to one or two people or limiting the number of customers that can come to your door.  You will need to check with your municipality to see what regulations exist for home-based businesses and if you need a permit or a license to operate your business from your home.
Tax Laws – While you are allowed to deduct the cost of having an office in your home, the IRS has strict rules about what can and cannot be deducted.  Space for your office can only be used for that purpose, and cannot do double duty as a guest bedroom or den.  Check with your accountant for IRS guidelines on deductions for home offices.
Insurance – If you have employees or clients coming to your home and they suffer an accident, you need to be sure your homeowners insurance covers any claims.  Often you will need to take out a separate policy or have a rider attached to your policy for business protection.
To be sure you understand all the rules and regulations surrounding the establishment of a home-based business, you should consult with a Creative Business Lawyer™.
The following two tabs change content below.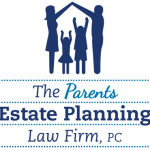 The Parents Estate Planning Law Firm, PC
At The Parents Estate Planning Law Firm, we answer your questions at your convenience; we stay in frequent communication; and we meet to discuss changes in life circumstances and in the law to ensure that your assets are protected.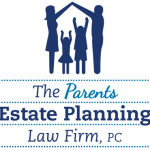 Latest posts by The Parents Estate Planning Law Firm, PC (see all)