According to the U.S. Small Business Association, small businesses create almost two of every three jobs in the U.S. every year, and half of working Americans are either owners or employees of a small business.
The SBA advises entrepreneurs to seek counsel while in the initial phases of getting a business off the ground.  As a small business owner, you are subject to the same laws and regulation as a large corporation, so it helps to have a Creative Business Lawyer™ by your side as you begin your new venture to provide experienced legal advice on:
Operating agreement
Legal partnership agreement
Articles of Incorporation
Bylaws
Operations Manual
Failure to plan—especially for small business owners—can have disastrous consequences for both your family and your business. If you have chosen to combat economic conditions by creating your own small business, remember that going from being an employee to being "The Owner" brings with it many changes, not the least of which are changes in your estate plan.
Small business owners tend to be less liquid than traditional employees, putting much of their earnings back into the business for growth, which means estate planning for business owners requires a different strategy than for other families.  A Creative Business Lawyer™ can help you develop strategies for protecting your business and your family for the long-term.
The following two tabs change content below.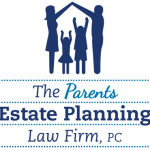 The Parents Estate Planning Law Firm, PC
At The Parents Estate Planning Law Firm, we answer your questions at your convenience; we stay in frequent communication; and we meet to discuss changes in life circumstances and in the law to ensure that your assets are protected.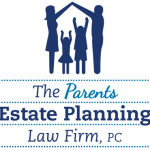 Latest posts by The Parents Estate Planning Law Firm, PC (see all)