When you own your own business, there's nothing like arriving at work first thing in the morning, before your employees, customers, or vendors get there.  It's your chance to be alone with your business and reflect on the ideas that ultimately spawned it.  There's no better chance to be alone with your thoughts and imagine where new ideas will lead.
Before the day begins in earnest, there is no routine and nothing unexpected to anticipate.  Before you're confronted with the endless demands for your attention—including issues you thought had already been resolved—you can be alone with your business and your thoughts.  You can reflect on what has worked, your successes, and you can determine what hasn't worked and what needs to be changed.  It's difficult to make those kinds of reflective observations at any other time.
No, there's nothing like being alone in your business early in the morning before the day has begun.
Those moments of quiet reflection are even more important if your business is a one person show.  In that case, it's just you and your business all the time.  Then the customers who will be coming in the door soon and calling and emailing are going to be calling on you, and only you, because your business is you.
Your vendors, your banker, your janitor, your customers, your leads, your expenses, your revenue.  It's all your responsibility.
In many, many small businesses, the owner is the CEO, the IT guy, the sales manager, the secretary, the bookkeeper, the receptionist, and the player of every other imaginable role.  The Renaissance Entrepreneur!  The weight on your shoulders can be tremendous, and you might feel alone at times.
Is It Time for a Change of Some Sort?
When you're business depends solely on you for its existence and operation, you are running a big a risk.  Few people intend to end up in that situation, but many do.  Many people end up owning people-dependent businesses.  While you may feel you are the best at getting things done (which makes the idea appealing), what many find is that they end up repeating the same tasks, having the same conversations, and confronting the same frustrations day in and day out.  Repetitive tasks, however, can be handled with the use of systems and good delegation to capable people who will follow and use the systems.
In those tranquil moments when you're alone, before the workday begins, think about your business. WorkingONyour business begins with working ON yourself, especially if you run the show yourself.  If your business is a reflection of you, then the messages broadcast by or about your business are really about you!  Is your business draining you of time and energy that could otherwise be used to prop up, support, and expand your enterprise?  Are you caught in a circle of self-reliance that has caused your business to plateau?
A lot of suffering exists today precisely because attempts to fix things only address symptoms without ever looking at the true, often self-created, causes.  Too many people seem to be satisfied with this band-aid approach.  Too many people are content to simply add another level of mediocrity.
You know deep down that you won't be satisfied with mediocrity.  You know that temporarily soothing symptoms is not good enough.  The pain persists.  The purpose of pain is to drive us to find truth, to drive us toward game changing actions.
It's time to visualize your business in a new way.
It's time to shoot for a level of achievement that might seem impossible right now.
Are you ready to transform your business? Here's how you can start:
Today – do something differently.  Change your routine.  The simplest, smallest change or movement, if intentional, creates room for new patterns to emerge.  It might feel chaotic, but higher order emerges from chaos.  Measure your results over time.
The following two tabs change content below.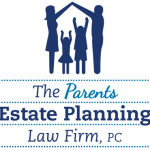 The Parents Estate Planning Law Firm, PC
At The Parents Estate Planning Law Firm, we answer your questions at your convenience; we stay in frequent communication; and we meet to discuss changes in life circumstances and in the law to ensure that your assets are protected.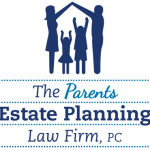 Latest posts by The Parents Estate Planning Law Firm, PC (see all)