It's a debate that's been raging for decades. Is government regulation good since it protects consumers and investors, or is pure unfettered capitalism the best solution for our economy and society since it allows the best solutions to rise to the surface and rewards entrepreneurs for solving difficult problems?
No matter which side of the fence you're on, almost everyone agrees that the sheer number of regulations (many of which are redundant) with which small businesses must comply is ridiculous.
Good News Out of Congress
Congress is apparently aware of the problem, since just last week the Senate easily passed a bill that makes it much easier for start-up companies and small businesses to raise capital. In short, the legislation eases rules on advertising and soliciting to potential investors and allows small businesses to use the Internet and other forms of social media to attract larger numbers of small-time investors.
Essentially, this opens the doors for "crowdfunding," which is currently illegal, since companies cannot advertise or offer securities to the public without SEC registration.
The measures on crowdfunding passed by the House of Representatives differs from the measures passed by the Senate, so there's no way to be sure which rules will apply, but one thing is almost certain: The doors are opening for start-ups to solicit investment capital without jumping through the costly hoops of complying with the more onerous Securities and Exchange Commission ("SEC") regulations.
Other measures in the legislation will allow small companies to have 2,000 (as opposed to 500 under current law) shareholders before it is required to register with the SEC, and it will allow small businesses to skip at least some SEC paperwork until they raise more than $50 million in investor capital (the current limit is $5 million).
Does This Affect You?
The answer is "YES," especially if you've ever thought of starting your own business. The reason is that investment capital will be less costly, since expensive attorneys ($400 per hour and up!) who specialize in SEC regulations won't be required in order for you to raise funds. This is good news for people who are long on great ideas but shorter on cash.
This legislation is also good in a less obvious way. That is, this legislation is at least a signal that Congress recognizes it has gone too far in regulating small business. It's true that regulation makes life difficult for fraudsters and scammers who take advantage of investors, yet even it times of high regulation, we all hear stories of criminals who find ways to circumvent the system. The new laws will protect investors in that it limits the amount of capital that can be raised from individuals through crowdsourcing. The cap will likely be at either 5% or 10% of annual income, depending on which version of the law ultimately gets approved.
Ultimately, this legislation is pro-growth, and it comes at a time when small businesses need capital more than ever because banks have simply been very "tight" and generally unwilling to extend loans since the financial crisis of 2008.
It's also encouraging that both Democrats and Republicans widely support this law as being necessary to stimulate the economy. In short, everyone is on board . . . are you?
Take Action Now
If you've ever thought about starting a business, this is the time to act. As a law firm, we've advised and supported many start-ups and people who are in exactly your shoes, and we'd love to help you get rolling.
The following two tabs change content below.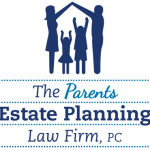 The Parents Estate Planning Law Firm, PC
At The Parents Estate Planning Law Firm, we answer your questions at your convenience; we stay in frequent communication; and we meet to discuss changes in life circumstances and in the law to ensure that your assets are protected.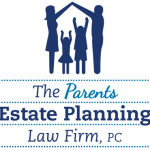 Latest posts by The Parents Estate Planning Law Firm, PC (see all)