Whether you are already a small business owner or the entrepreneurial spirit has grabbed you by the collar and you plan to get your startup off the ground this year, there are certain legal aspects to operating a small business that you just can't ignore (and we know you want to).
Ignoring the legalities of running a business can lead to some very costly consequences. A Creative Business Lawyer™ can help you cover all your bases, which should include:
Setting up your business structure. If there were ways you could save time and money just by the selection of how you operate your business – i.e., your "entity" – you'd want to know about that right? You need to take time to examine the nature of your business and work with an attorney to put the proper protections in place, as well as structure the business to prevent personal financial liability. And whatever you do, don't use a legal document service that will only complete part of the job and you won't know the difference until it's too late.
Developing you bench. Chances are that sometime in your career you've had a mentor or two that has helped you along the way. Don't drop that practice just because you're starting your own enterprise. Establishing relationships with people who can add value from a financial, legal or marketing perspective can really grow your business.
Financing the enterprise. However you choose to finance your business, you need to be sure that you keep your business accounts separate from your personal finances. Mixing the two can lead to disastrous legal consequences and open you up to personal liability for business lawsuits. And, there are many different ways to fund you business that inexperienced entrepreneurs often don't know about. Contact us to discuss options.
Getting it all in writing. Whether it's your office lease or an employment agreement, every business relationship should be set in writing to help define that relationship and avoid legal disputes. In fact, if you are not investing a substantial amount of time in reviewing and approving agreements, you are likely overlooking an important piece of growing your business. We can help with that.
The following two tabs change content below.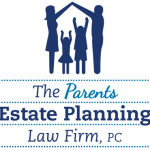 The Parents Estate Planning Law Firm, PC
At The Parents Estate Planning Law Firm, we answer your questions at your convenience; we stay in frequent communication; and we meet to discuss changes in life circumstances and in the law to ensure that your assets are protected.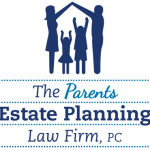 Latest posts by The Parents Estate Planning Law Firm, PC (see all)