Savvy business owners typically execute buy-sell agreements in order to protect their family's biggest asset.  It is, essentially, the last will and testament for your business.  But just like a will, if circumstances change, a buy-sell agreement needs to be updated to reflect those changes.  Here are five good reasons you need to meet with a Creative Business Lawyer™ to review your company's buy-sell agreement right away:
Changes in business value.  Many buy-sell agreements attach a specific value to the business, but that value can – and does – change with the times.  A valuation that is now too high can be as bad as one that is too low, resulting in existing shareholders having to pay an inflated sum to a partner that is leaving the company.
Under-valuation triggering higher taxes.  If the valuation is based on a standard that would conflict with the IRS' application of highest-and-best-use valuation, you could be sitting on a tax bomb.
Marital issues.  A divorce can wreak havoc on a privately held business, and if marital issues have not been taken into account in your business' buy-sell agreement, you are asking for trouble.
Life changes.  A good buy-sell agreement should take major life changes of its partners into consideration: death, divorce, disability, departure and dissolution.  The agreement needs to cover contingencies for all these triggers.
Lack of funding.  A buy-sell agreement is an empty shell unless it is properly funded and that funding matches up with the terms within the agreement.
The following two tabs change content below.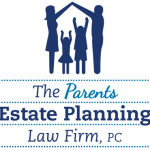 The Parents Estate Planning Law Firm, PC
At The Parents Estate Planning Law Firm, we answer your questions at your convenience; we stay in frequent communication; and we meet to discuss changes in life circumstances and in the law to ensure that your assets are protected.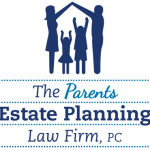 Latest posts by The Parents Estate Planning Law Firm, PC (see all)