As November- the traditional month of thanks- approaches, the team at The Parents Estate Planning Law Firm, PC, is filled with gratitude for the year we have had together.
At our firm, success includes being a good community member. We've aimed this year to connect with those around us every day, whether by educating parent groups, partnering with area businesses, or by guiding individuals families to protect their children and plan for the future. We've been able to do this because of our exceptional clients, advocates , and partners.
Thank you, for making our work so fulfilling.
This season, we'd like to say "Thank you," by rolling up our sleeves and digging into our neighborhood even further. Household Goods, Inc., a remarkable nonprofit (and a neighbor in Acton) has been helping people in need by providing a full range of donated furniture and household items – free of charge- since 1990. 
We'll be "giving thanks" this month by giving back to Household Goods and by encouraging you, our friends, to do the same. 
[divider style='full']
Giving Back: Donate and Win!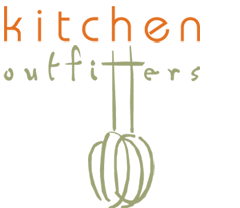 Household Goods needs a steady stream of clean, usable furniture and household items to outfit more than 300 individuals and families in need each month. Items of particular need right now include:
Queen blankets and sheets
Like new pillows
Bath Towels and hand towels
Silverware
UPDATE: We've had such a great response, why stop the giving?! We'll be collecting through Wednesday November 30th, during business hours. Thank you for your great participation!
Through Monday, Nov. 21st, we'll be collecting these and other housewares for donation. Every family that donates with us will be entered to win a basket of kitchen tools and essentials (a $150 value) from Kitchen Outfitters, just in time for Thanksgiving! Be as generous as you can: There is no limit to the number of times you can donate and enter to win!
How to Donate
Donations will collected Monday through Friday from 9a.m. to 5:00p.m. at our office, 289 Great Road, Suite 302, Acton MA 01720. If you would like to donate but need to make special arrangements, please contact Office Manager/Client Services Coordinator, Lydia, at [email protected].
[divider style='full']
Giving Back: Volunteer with us!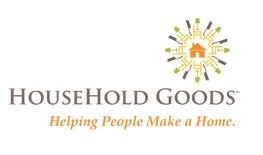 Volunteers are the lifeblood of this nonprofit's success helping people in need in our community. Many small efforts joined together yield great results!
As a team, we'll be volunteering at Household Goods, on Tuesday, Nov. 15th, doing whatever we can (no task too small!) to help them advance their mission. Volunteer tasks could include:
Cleaning
Painting
Unloading delivieries
Organizing goods
How to Volunteer
Moved to volunteer, as well? Join us: The more, the merrier! Please email Office Manager/Client Services Coordinator, Lydia, at [email protected] to let us know by Tuesday Nov. 1st so that we may plan for you.  If you're unable to make it that day, we encourage you to learn more about their program.
[divider style='full']
Giving Thanks for Great Parents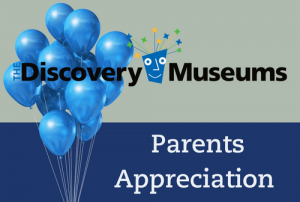 We appreciate how hard you work!
As a 2016-2017 sponsor of The Discovery Museums, The Parents Estate Planning Law Firm is excited to host an evening of family entertainment!
Relax for a few hours, on us. Children will interact with museum exhibits and staff, while parents enjoy light hors d' eouvres. It's a night of fun for the kids, and a short break for you – absolutely no strings attached.
It's our way of giving back to parents, who do so much for the love of their kids.
If you have any questions about this program, or would just like to connect with us and have a talk about estate planning for your family, call our office today to schedule a time for you to sit down and talk.
To your family's health, wealth and happiness!
David Feakes
David Feakes is the owner of The Parents Estate Planning Law Firm, PC – a law firm for families in the Acton, Massachusetts area. David helps parents protect the people they love the most. If you would like to receive David's exclusive, free report, "Six Major Mistakes To Avoid When Choosing An Estate Planning Attorney," you can get it right here.
The following two tabs change content below.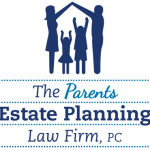 The Parents Estate Planning Law Firm, PC
At The Parents Estate Planning Law Firm, we answer your questions at your convenience; we stay in frequent communication; and we meet to discuss changes in life circumstances and in the law to ensure that your assets are protected.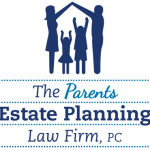 Latest posts by The Parents Estate Planning Law Firm, PC (see all)