It's safe to say that all of us would like to save money on our taxes. The problem is, most of us don't know how or we procrastinate too long to take advantage of tax saving strategies that can make a big difference on the bottom line.
If you're ready to save money – be ready to act now. You can literally save thousands on your taxes by implementing these three simple actions in the next two weeks.
1.    Meet with your tax advisor now — in the new year or even after the holidays is too late.
Be prepared to provide year-to-date income and expenses PLUS projections for both through the end of the year. Make this appointment now so there is still time to strategize.
2.    Open the right kind of retirement account and/or a Health Savings Account (HSA).
While you don't need to fund it now, you do need to open it before the end of the year if you want to be able to fund it with tax-free income that will impact this year's taxes.
Talk to your tax advisor to find out what kind of retirement account is right for you. If you qualify for a Health Savings Account, get that open now, even if you don't fund it immediately.
3.    Live like an entrepreneur.
Consider how to maximize your deductions this year or whether to push some off into next year (if next year will be a bigger tax year) and do things like:
Hire your kids — Shelter up to $5,950 by hiring your kids in your business and they don't pay taxes on that income.
Hire a coach — Bonus your team and/or have an end of the year party for your clients to get your income down this year for tax purposes while building long-term value that will result in increased income down the road.
Transform out-of-pocket expenses into deductible business expenses — Structure them wisely, such as getting yourself booked to speak in the next place you want to take a vacation.
The following two tabs change content below.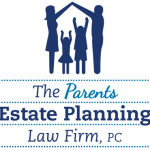 The Parents Estate Planning Law Firm, PC
At The Parents Estate Planning Law Firm, we answer your questions at your convenience; we stay in frequent communication; and we meet to discuss changes in life circumstances and in the law to ensure that your assets are protected.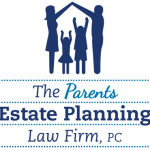 Latest posts by The Parents Estate Planning Law Firm, PC (see all)