Whether the result of the recent recession or the desire by baby boomers to embark on a new professional path, new business startups are growing fast.  Here are 10 legal tips for entrepreneurs who are striking out on their own for the first time:
Choose the right entity.  Decide if you will be operating your business as a sole proprietorship, partnership, LLC, C Corp or S Corp.  Each has its own advantages and disadvantages when it comes to business structure and asset protection; consult with a Creative Business Lawyer™ to determine the best fit for you.
If you give advice, get insurance.  Many professional who leave the corporate world to start their own consulting business may want to look into liability insurance to protect themselves from lawsuits based on claims of faulty advice.
Create good contracts.  Getting paid is often a problem for new startups; be sure to get agreements in writing and enforcements for failure to pay.
If you have a partner, get a buy-sell agreement.  A buy-sell agreement will spell out what happens in case a partner wants to exit or dies unexpectedly.
Know employment laws.  Many startups hire contractors to get up and running quickly; however, you need to be aware of legal definition of a contractor versus an employee so you don't run afoul of the IRS.
Get the right documentation.  Legal documentation for startups is important to have in place as the company grows, and includes customer contracts, confidentiality agreements, offer letters and more.
Be aware of trademark issues.  You don't want to be in business for a few years and find out the name of your company or your best product is already trademarked by someone else.  If a name is important to your company or product, protect it.
Put legal disclaimers on your website.  Make sure your business website has Privacy Policy and Terms of Use pages that detail the rights and responsibilities of each party.
Employment agreements.  Not every employee you hire will necessarily be with you for the long run.  Protect your business with employment or independent contractor agreements that include non-competes and other stipulations that govern the relationship.
Hire a good Creative Business Lawyer™.  At some point in your new business life, you will need good legal advice.  Because we stay proactive in your business (not just reacting to problems when they come up, but helping you to structure your business smart right from the beginning),   a Creative Business Lawyer™ can be the most important advisor you have on your team.
The following two tabs change content below.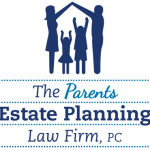 The Parents Estate Planning Law Firm, PC
At The Parents Estate Planning Law Firm, we answer your questions at your convenience; we stay in frequent communication; and we meet to discuss changes in life circumstances and in the law to ensure that your assets are protected.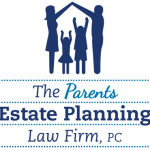 Latest posts by The Parents Estate Planning Law Firm, PC (see all)